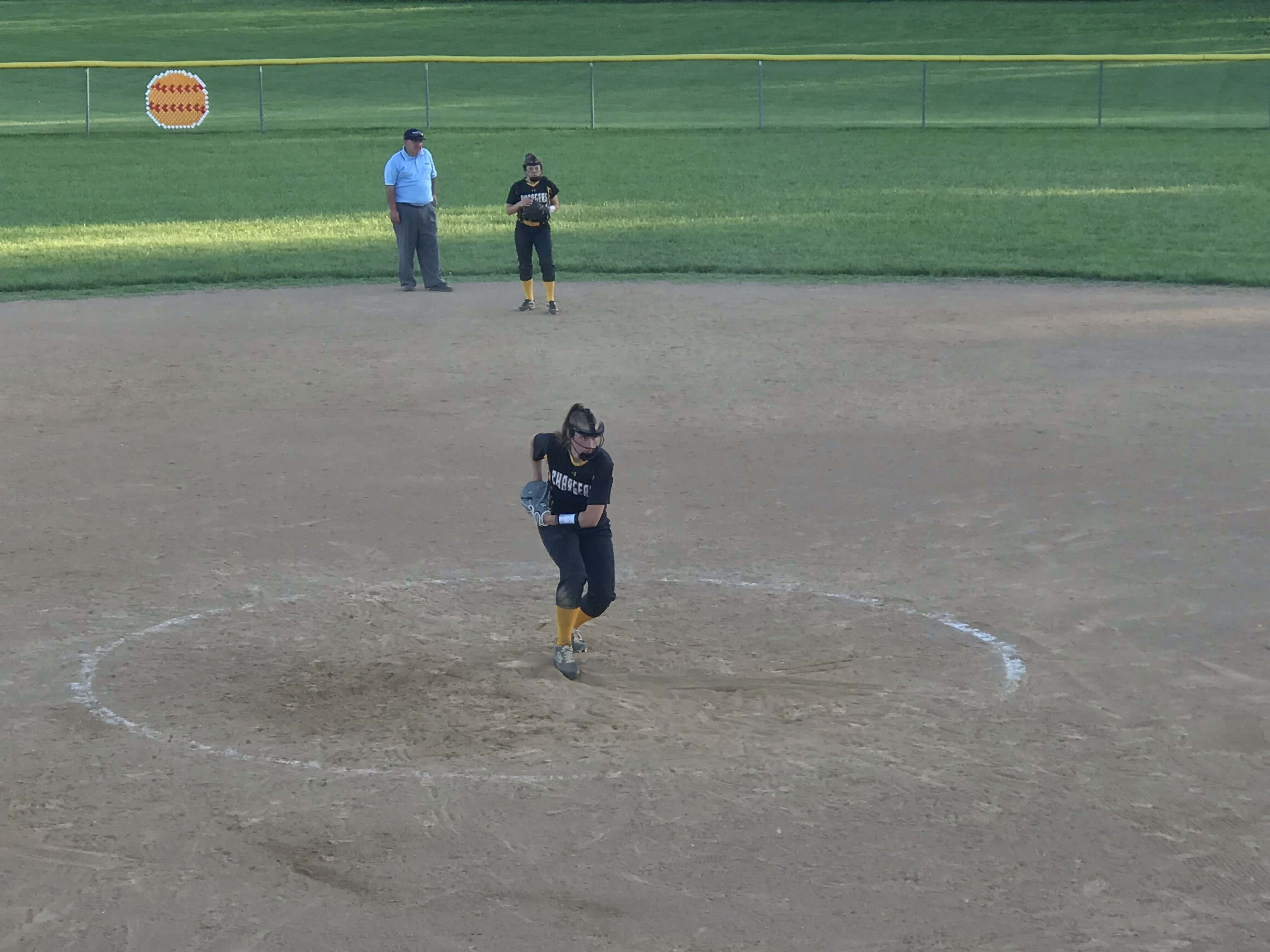 The ACGC softball team used a late inning rally to top Woodward-Granger 6-4 at home on Monday.
Woodward-Granger got on the board first when Emma Anderson led off the game with a single and a stolen base before scoring on an RBI single by Katelyn Scharlau. ACGC answered in the bottom of the first though by stringing together three two-out hits to go up 2-1.
The Hawks answered with two of their own in the top of the second to go back in front before a Mady Kelsey home run in the bottom of the third tied the game at three. The two teams would trade runs in the fifth inning before ACGC finally broke through in the bottom of the sixth with a bunt single by Reese Coffman that brought home two runs to get the win.
Kelsey led the Chargers at the plate, going 3-for-4 with a homer and three runs scored. Savana Fuller was 3-for-4 with two RBI and a run and pitched all seven innings with eight hits, three walks and eight strikeouts.
With the win, ACGC improves its record to 6-8 while Woodward-Granger falls to 3-15, snapping a three game winning streak. The Hawks will host Panorama tonight in a doubleheader. The Chargers are on the road this evening at Madrid.
Raccoon Valley Radio will have live coverage tonight of Charger baseball as the boys play a doubleheader at Madrid. We'll be broadcasting game one on KKRF-2 streaming at RaccoonValleyRadio.com with first pitch scheduled for 5 p.m.