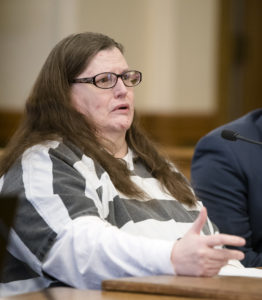 The case involving the death of 16-year-old Sabrina Ray of Perry has been wrapped for several months, but a new wrinkle was recently added when one of the individuals sentenced to prison allegedly attempted to escape.
According to court documents, 64-year-old Carla Bousman, the adoptive grandmother of Sabrina, escaped the Iowa Correctional Institution for Women in Mitchellville on May 2nd. Reports say she left the grounds in the morning and headed east towards the city. She was apprehended around half a mile away from the facility and returned to prison. Bousman was charged with a class D felony for escape from custody, and was transferred Wednesday to Polk County Jail, where she will be tried for the new charge.
Bousman was in the second year of a 20-year prison sentence, after being found guilty of seven counts related to Sabrina Ray's death on May 12, 2017, the most serious charge being a class C felony for neglect of a dependant person. The circumstances of her attempted escape from prison are currently unknown. Raccoon Valley Radio will bring you more information as it becomes official.