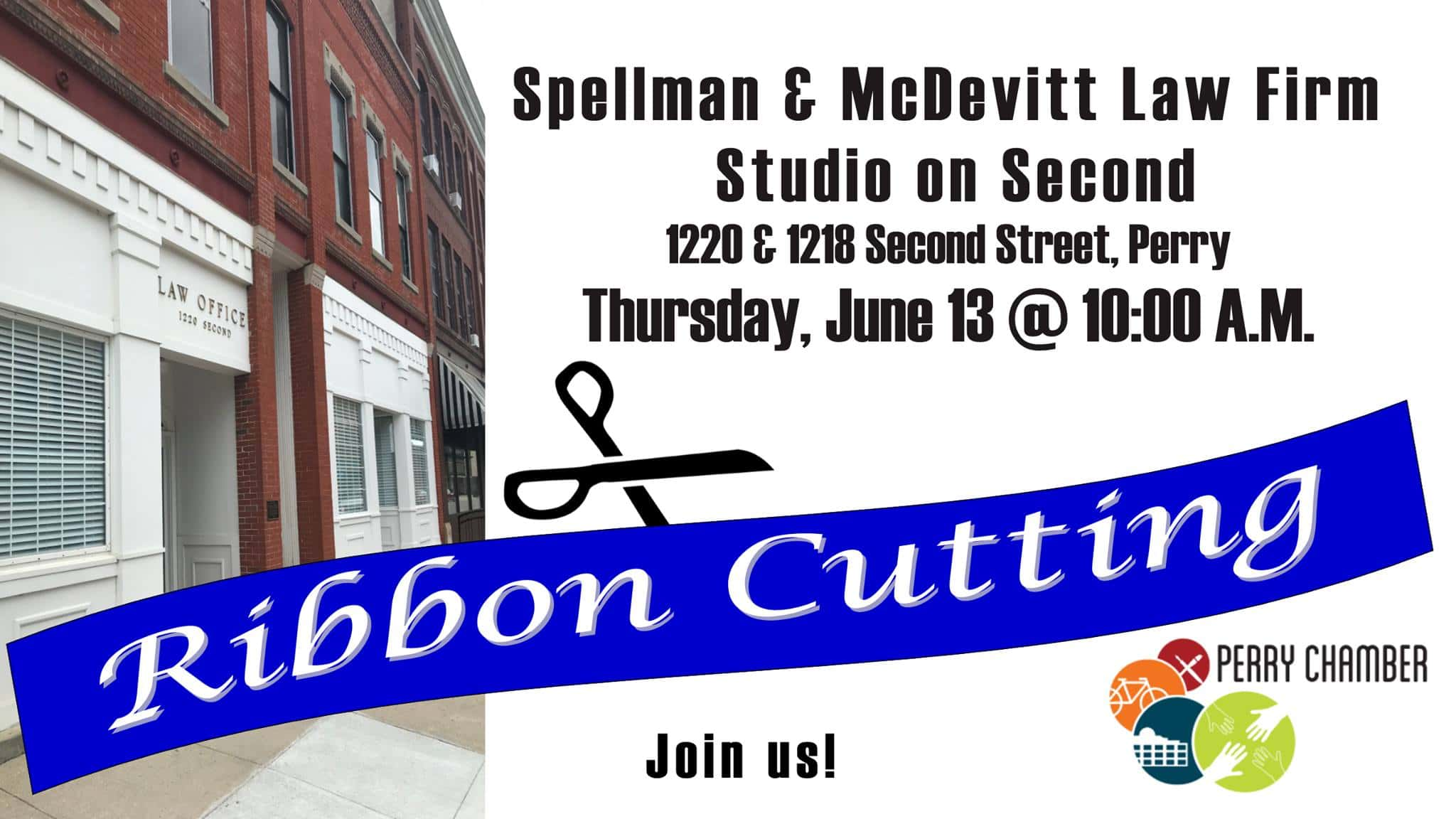 Tomorrow morning, the Perry Chamber of Commerce will be holding a ribbon-cutting event, and on this occasion they will welcome two businesses for the price of one.
The host will be the Spellman and McDevitt Law Firm, which is operated by father and daughter partners Dan Spellman and Anne Marie McDevitt. Additionally, Spellman's wife Sally has renovated the neighboring building, formerly the original location of the Perry Perk Coffee Shop, into a small event venue called Studio on Second. McDevitt says both businesses have joined the Chamber, and they felt having their ribbon-cuttings together was the best use of everyone's time. "So we'll have a joint ribbon-cutting for both of those new businesses, and be official in the Chamber and as a new official business in Perry. So we're excited about that. We're excited to be back, we're excited to be in business in Perry, we're excited to be in our new location, and we are excited to see all the new things going on in Perry."
There is no cost to attend the ribbon-cutting and it's open to the public. The event will start at 10 a.m. at the law firm and will end at the studio, where there will be light refreshments served. To learn more about this and other Perry Chamber topics, click the link below to listen to the Perry Fareway Let's Talk Dallas County program with McDevitt, Spellman, and Chamber Director Lynsi Pasutti.
https://www.raccoonvalleyradio.com/2019/06/07/lets-talk-dallas-county-6-7-2019-anne-marie-mcdevitt-dan-spellman-and-lynsi-pasutti/