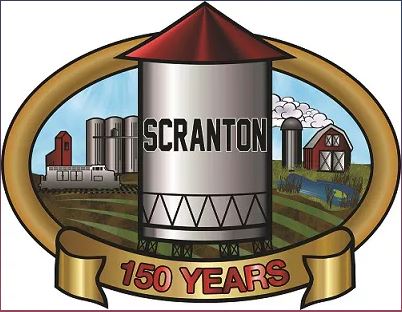 The City of Scranton has several family fun activities planned for their 150th celebration coming up later this month.
The Sesquicentennial Celebration will be on Saturday, June 29th. One of the highlights of the day is the parade starting at 10:30am. It is free to enter, but you must register by June 14th. Parade entries can also be judged in one of four categories including moving vehicles, floats, walkers and bicycles/tricycles. Registration forms can be found below and must be submitted to City Hall or via email to scrantonsesqui2019@gmail.com.
Another activity is the car, truck, motorcycle and tractor show. The show will take place right after the parade from 11:30am-1:30pm. Judging will be at 1:30pm. It is free to enter and the first 50 entries will receive a wooden Scranton coin. Commemorative medals will be given to the first place entries in each of the categories. For more information call 712-652-3310.
For information about the other festivities, check out their website below.
https://www.scrantonsesqui2019.com/