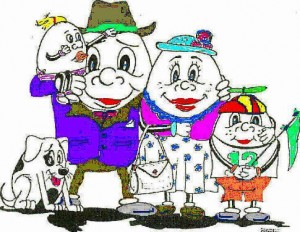 The annual Stuart Good Egg Days is coming up this weekend, and organizers are needing the community's help in making it a fun and successful festival for all.
Volunteers are needed for several events happening Saturday: the truck and tractor pull at Stuart Speedway, street dance, 5K run, and the Lions Club noon meal. Stuart Chamber President Kristy Lonsdale encourages residents to take part in the town celebration, "Tell your friends, bring your families, bring your lawn chairs, come enjoy the activities and events and just spend time in our park and be part of the community and the events. If you have ideas of what you'd like to see us do, give us a call, let us know, pass the word to us. A lot of people try to work hard to make things happen."
And remember Raccoon Valley Radio's Big Red Radio will be broadcasting live from 8 a.m. to 3 p.m. View the 2019-Good-Egg-Days-Schedule, and learn more about volunteering email stuartchamber@aol.com or call Chamber Director Brenda Dudley at 515-205-0081.