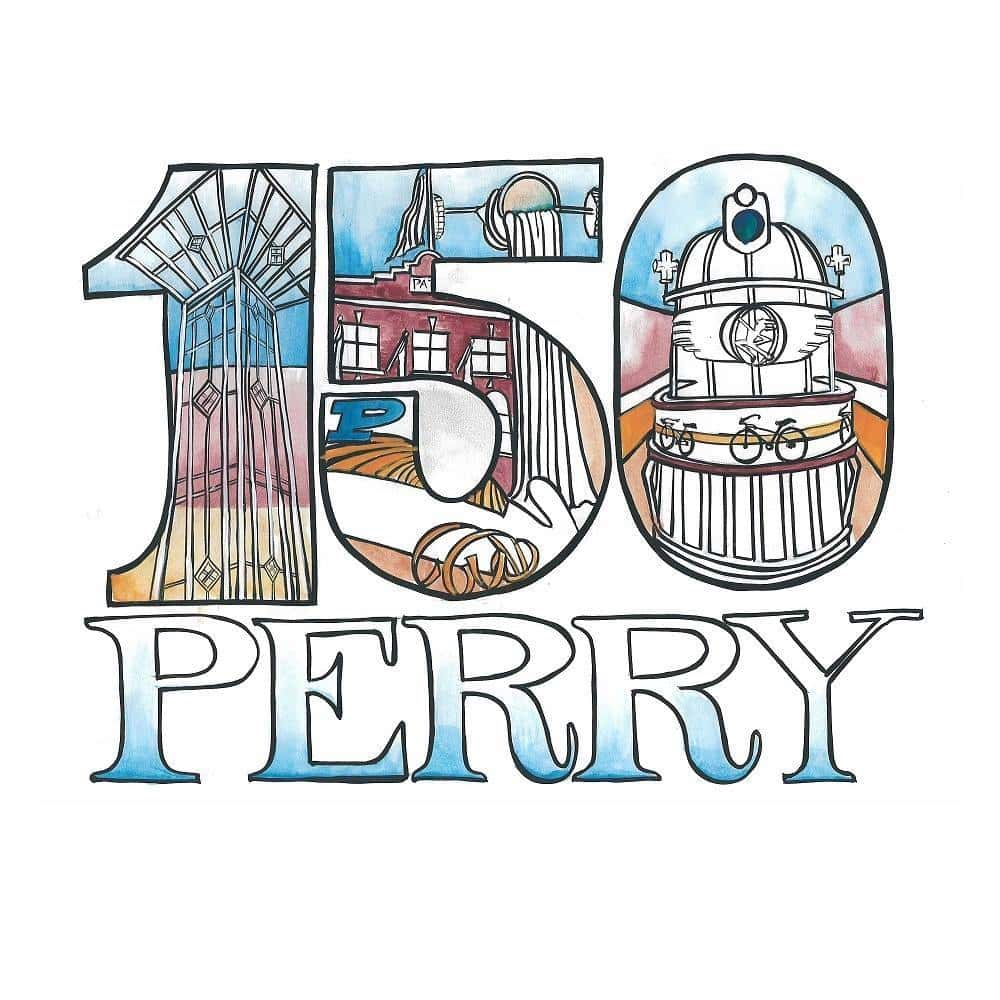 The Perry Sesquicentennial Celebration is heading into its final two days of events today and tomorrow, though there's still a wide range of activities to take part in.
Chamber of Commerce Director Lynsi Pasutti says the festivities happening today are in the downtown area, such as kids activities at the library, classic field games across from St. Patrick's Catholic Church, and the "Run Through Time" 5K at Caboose Park. She says the big attraction for the day is the musical performances on the Railroad Street Stage, which include the Grammy Award-winning Okee Dokee Brothers for the kids, and evening shows featuring the Rescue Dogs, Vinyl Vagabonds, Porter Union, and Dirty Rotten Scoundrels. The Raccoon Valley Radio Big Red Radio will also be at the downtown festivities, broadcasting live, playing music, and providing public address services.
In addition to all that, Pasutti encourages people to take part in the variety of historical entertainment during the day. "I'm also really looking forward to the programs that are at specific times with specific people leading those. So the art walk with Jenny Eklund, the historic fire tour with Brian Eiteman, the talk with David Willis, and of course the reenactment in Soumas Court for the Wall of Witnesses. So those kinds of things I think are particularly special for the Sesquicentennial, to touch on the history. As well as, of course, all the big birthday bash activities."
The celebration will conclude tomorrow with the community breakfast at the Perry Elks Lodge from 7 a.m. – noon, and the "150 Years of Faithfulness" church tour and prayer service from 2-4 p.m. To see a full schedule of events for today and tomorrow, click the link below.