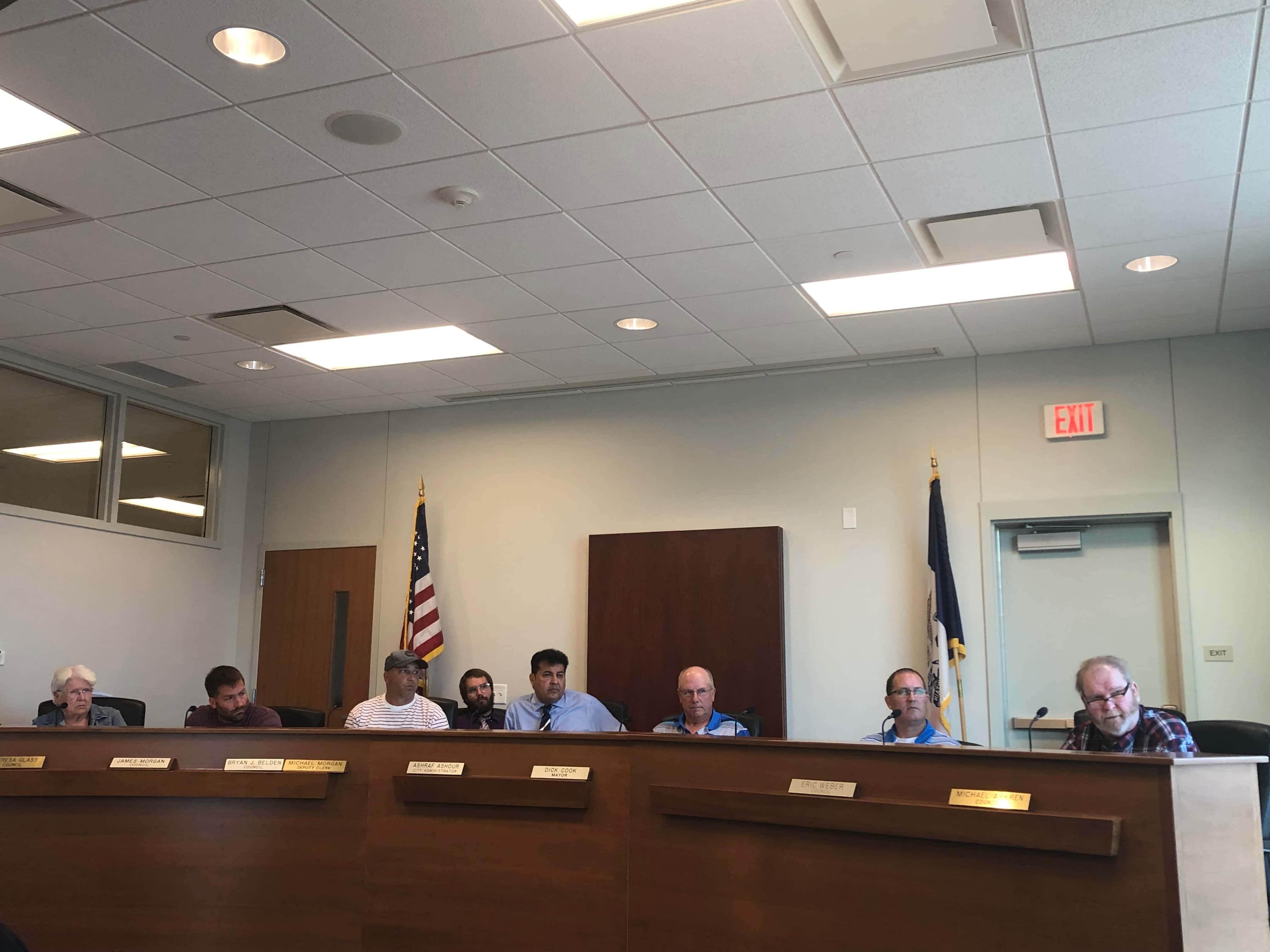 The Stuart City Council met in regular session Monday.
The meeting began with the Council approving an employee wage increase of 3% for this fiscal year on a 3-2 vote. Next, the Council directed Stuart Economic Development Director Kristen Renslow and Financial Advisor Chip Schultz to seek the Adair County Board of Supervisors' approval to extend the City's tax increment financing (TIF) district to capture revenues from the Arbor Hill wind farm. They also approved supporting an application to the Iowa Economic Development Authority for tax incentives from Savannah Homes, Inc. to build four homes in the Wambold Phase 2 Addition. The Council then approved a partial pay request to Kingston Services for work on the addition. City Engineer Forrest Aldrich also presented some figures for damages and costs they could incur to Kingston Services at the August meeting for falling behind on the project deadline.
The Council then approved Schultz' financial plan for construction of a Southwest 8th Street that would be located in between Casey's General Store and Burger King. This new street is part of Casey's proposed expansion project. They also accepted Karl Chevrolet Owner Carl Moyer's offer of $150,000 for the project, and to use Casey's TIF funds. The discussed matter of adding a turn lane to South Division Street or installing a traffic light will be revisited in the future. Finally, they approved to add a water line to Boy Scout Park, and gave timeline extensions to Andy Forcht and Stacey Cassady for code violations. They also agreed with city staff that the Stuart Aquatic Center be open for business as usual when RAGBRAI visits town on July 22nd.