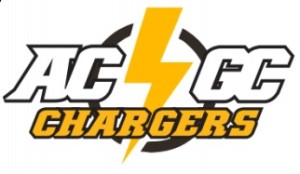 The ACGC softball team is back in action tonight as they visit Van Meter in the second round of Class 2A regional play.
The Chargers got past their first round game against West Central Valley 9-0 Monday as Savana Fuller took a no-hitter into the seventh inning. They'll have a much tougher challenge tonight as Van Meter is the no. 12 ranked team in Class 2A.
The Bulldogs hold a record of 25-9 after an 8-2 win over Pleasantville Monday to take the West Central Conference title. They've won 11 of their last 12 with the only loss coming to Class 4A ADM.
ACGC and Van Meter played a doubleheader back on June 20 with Van Meter winning both games by scores of 14-0 and 13-3.
We will have live coverage of tonight's game on 107.9 FM KKRF. First pitch is scheduled for 7 p.m.