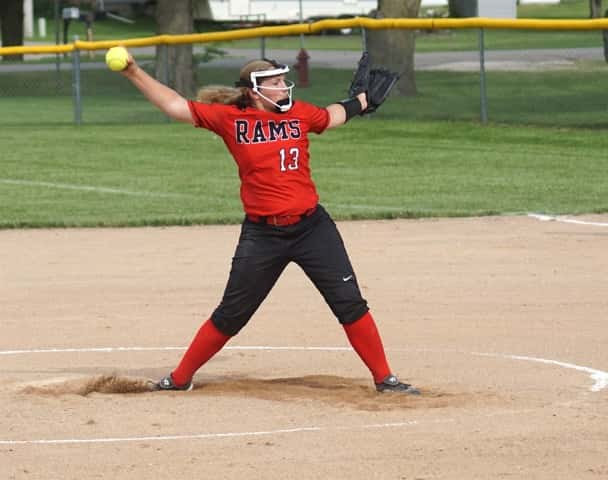 Greene County goes east on Highway 30 to State Center tonight to face West Marshall in the opening round of Class 3A Region 5 softball. Coach Tom Kennedy's Rams are 10-17 and have won six of their last eight games including a thrilling home victory on Monday over Southeast Valley (Gowrie) in eight innings, 9-8, after trailing 6-0.
WM is 13-17 and losers of six games in a row and eight of their last 10. The Trojans were 5-4 winners over the Rams in State Center last month. Since then the Rams have taken off, while WM has slowed down.
The winner goes to Mount Vernon on Friday to meet either Mount Vernon or Nevada. The other teams in Region 5 are Solon, Mid-Prairie (Wellman), Roland-Story (Story City), and Benton (Van Horne).
Tonight's Greene County vs. West Marshall softball game can be heard on KG98 and streamed on www.raccoonvalleyradio.com. Coverage starts around 6:30 p.m. with first pitch at 7 p.m.