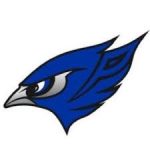 The Perry Jayette softball team will have the excitement of the postseason along with the energy of the Shelby County fair tonight when they make the long journey west to Harlan for a 5:00 Regional matchup with the Cyclones.  Perry enters with a record of 5-23 while Harlan posted a 27-7 record.  The Shelby County Fair opens tonight which will cause traffic issues for fans heading to the game.  Harlan athletic officials wanted Raccoon Valley Radio to pass along the following information.
"Proceed straight South from our diamonds to Highway 44 after the game tomorrow night. If they try to head back West into town, they will find the roads blocked off for a parade going on for the county. If they go South on 1st Street by Cyclone Seed & Chemical, they will be fine."
Shawn Kenney will have the play by play on KDLS and Raccoonvalleyradio.com starting at 4:45.