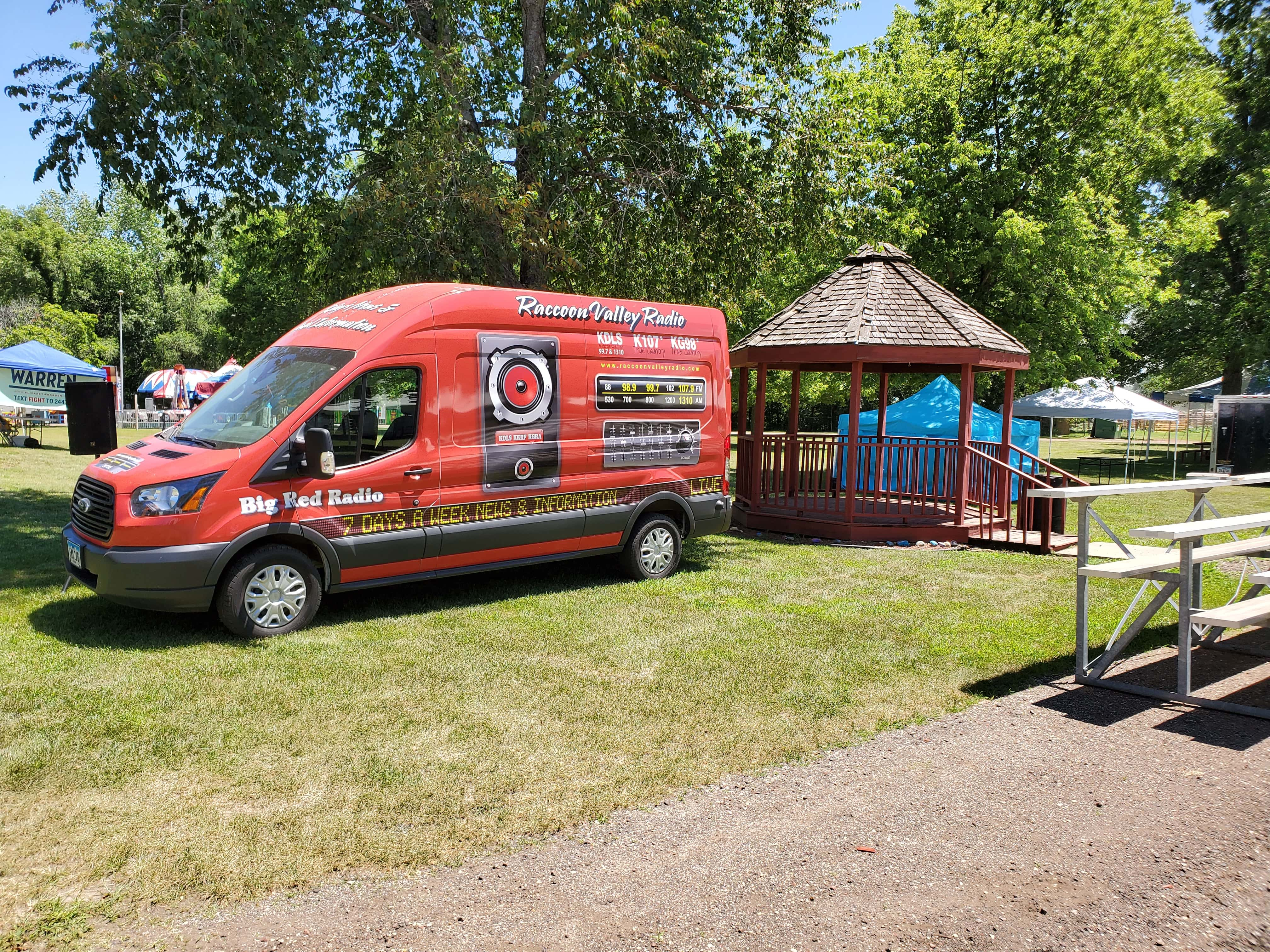 Tomorrow marks day three of the 2019 Dallas County Fair, with excitement growing for the coming slate of activities.
Dallas County ISU Extension Director Jeff Jackson says there are several events for all ages, including one that gets the public and 4-H students together. "So we have what we call 'Working Exhibits,' and this is something that I'm really excited about (that) we do every year. It really promotes the communication abilities of these students. So a working exhibit may be a project their entire club, or a couple members of their club, or even one student got a hold of, and said, 'Man, we're going to share with the general public how to do this."
The working exhibits will run from 2-3 p.m. at the community building. Immediately following that at the center stage, the 4-H students will put on the "Share the Fun" show, which Jackson says is a big talent show and promises it will be very entertaining. Other events throughout the day include: the 4-H/FFA swine and rabbit shows; the Clover Kids bucket calf, bottle lamb, and bottle goat shows; daily activities; and the Farm Bureau membership appreciation picnic. Many of the events will be overseen by newly crowned Fair Queen Kate Collins. The evening will conclude with a concert featuring country music star Joe Diffie. The gates will open at 6 p.m., and the music will begin at 8. The cost to attend is $25 per person.
The Raccoon Valley Radio Big Red Radio will once again be at the fair, as we broadcast live, report the latest contest results, play music by the gazebo, and provide public address services. To view a complete schedule of events for the fair, go to RVR.com and click on this story. To view a complete schedule of events for the fair, click the link below. To hear from the 2019 Dallas County Fair Queen Kate Collins, listen to today's Perry Fareway Let's Talk Dallas County program on air and at RaccoonValleyRadio.com.