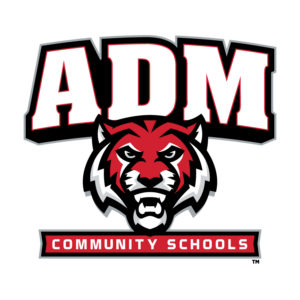 At the most recent Adel-DeSoto-Minburn School Board meeting, two of the action items involved accepting bids for summer projects.
Board President Tim Canney says the first is the recarpeting of a few rooms at the middle school. He explains, the rooms were originally designed as science labs with concrete floors, but over the years they began to be used for more general education purposes and the labs were held elsewhere. To make the rooms more accommodating for learning, the District elected to install carpet in them, which will be done by Louie's Floor Covering of Des Moines, who had the low bid of $12,894.
The other project is repaving a section of Tiger Drive, with the low bid being $12,106.95 from Dykstra Concrete of Adel. Canney says the concrete replacement has been a need for the District, and the Board was pleased to get a good bid from a local company for the work. "This is on the far east side of Tiger Drive, closest to the river. And that's just in need of repair, (because) there's a lot of traffic there. We're going to actually widen the road slightly there, so make it easier, put some curbs on. And so it's just, there's so much traffic there now that this is just a project that needs to be done."
Canney says the projects should both be completed within the next month. To learn more about these and other ADM topics, click the link below to listen to the Perry Fareway Let's Talk Dallas County program with Canney.
https://www.raccoonvalleyradio.com/2019/07/10/lets-talk-dallas-county-7-10-2019-tim-canney/