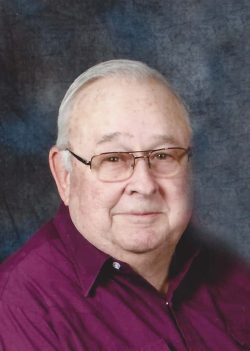 Funeral services for Duane Henry Carpenter, age 85, of Coon Rapids will be held at 10:30 A.M. on Tuesday, July 16 at the First United Methodist Church in Coon Rapids. Burial will be at Union Township Cemetery near Coon Rapids with military honors conducted by the Coon Rapids American Legion.
Friends may call at the Dahn and Woodhouse Funeral Home in Coon Rapids from 5 – 7 p.m. on Monday. The casket will be moved to the church at 9:30 A.M. on Tuesday where visitation will resume until 10:15 A.M. Funeral arrangements are entrusted to the Dahn and Woodhouse Funeral Home in Carroll and online condolences may be left for the family at www.dahnandwoodhouse.com
Duane is survived by his wife Bethel of 61 years; his son Richard Corson of Coon Rapids; two grandchildren: Mandi Lucas of Ankeny and Jared Corson of Carroll; two great-grandchildren: Tanner and Olivia; and several nieces and nephews.