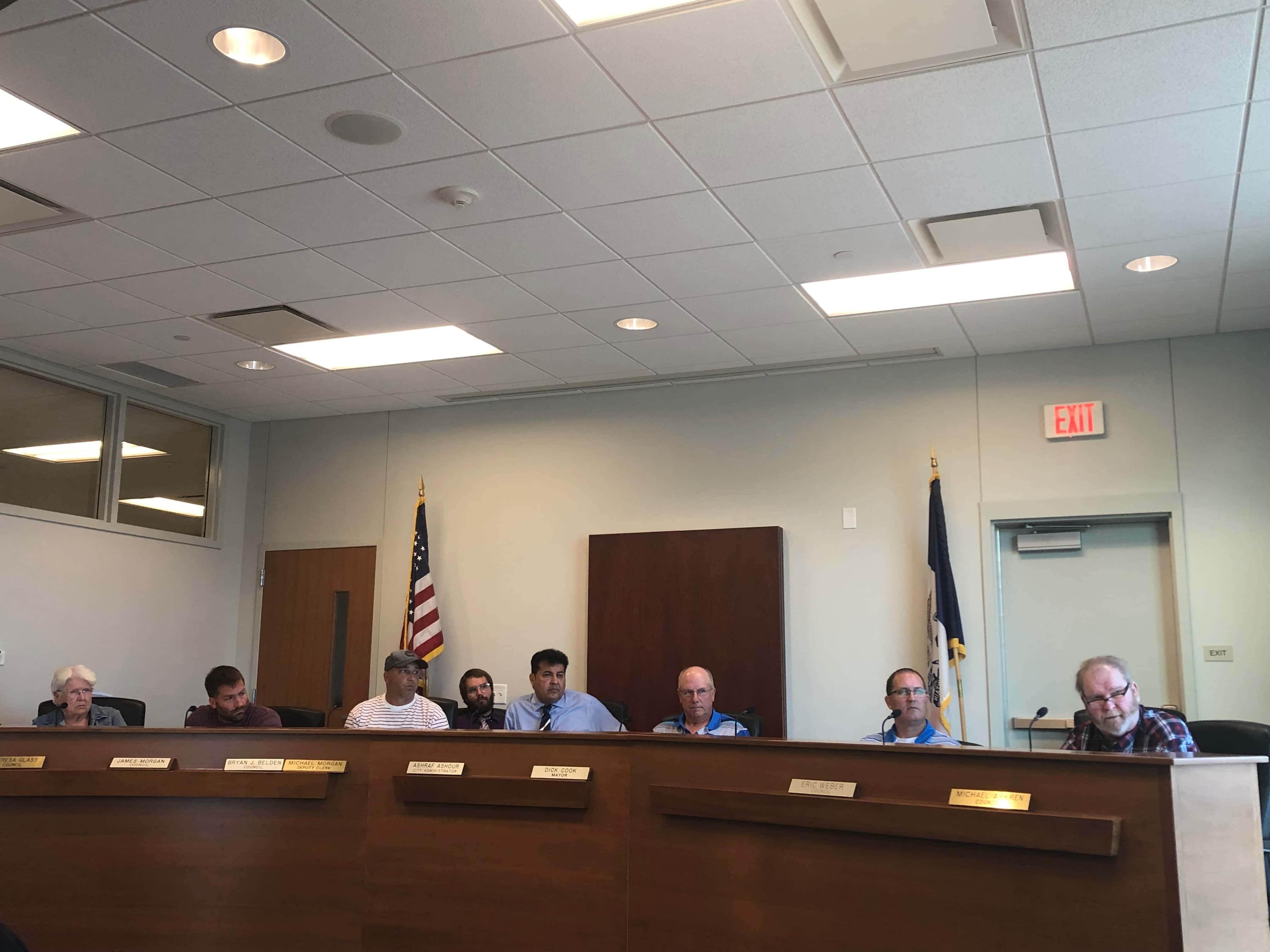 A Stuart car dealership has offered to fill a financial gap for a new street construction as part of the Casey's General Store's expansion project.
Karl Chevrolet Owner Carl Moyer spoke at the recent Stuart City Council meeting about a discussion he had with Casey's representatives, council members, and other Stuart leaders last week. The topic was funding for a proposed extension of Southwest 8th Street between Casey's and Burger King, connecting with South Division Street. Casey's site plan would also close Gaines Street between Southwest 8th and 7th Streets. Casey's representatives previously told the Council they were under the impression that the City or Karl Chevrolet would pay for this road that was conceived by the car dealership. Moyer shared that he stated at the informal meeting that he could live without the road, but then after some thought he realized he doesn't like to do anything "halfway." He then offered to give the City $150,000, "The City of Stuart has been wonderful to me and done stuff for me that, and Chip (Schultz) you've been a part of it, I don't think I could go anywhere else in the state of Iowa or anywhere else anywhere and get the help I got out of the people here. But I think I'm paying back, I think things are looking pretty good and our whole town is looking pretty good."
City Engineer Forrest Aldrich told the Council that with Casey's tax increment financing revenues, Moyer's donation should close the gap for the street extension. The Council approved Financial Advisor Chip Schultz's financial plan for the work, and for Schultz and Aldrich to further evaluate the possibility of adding a turn lane on South Division from Interstate 80 approximately to Southwest 7th.