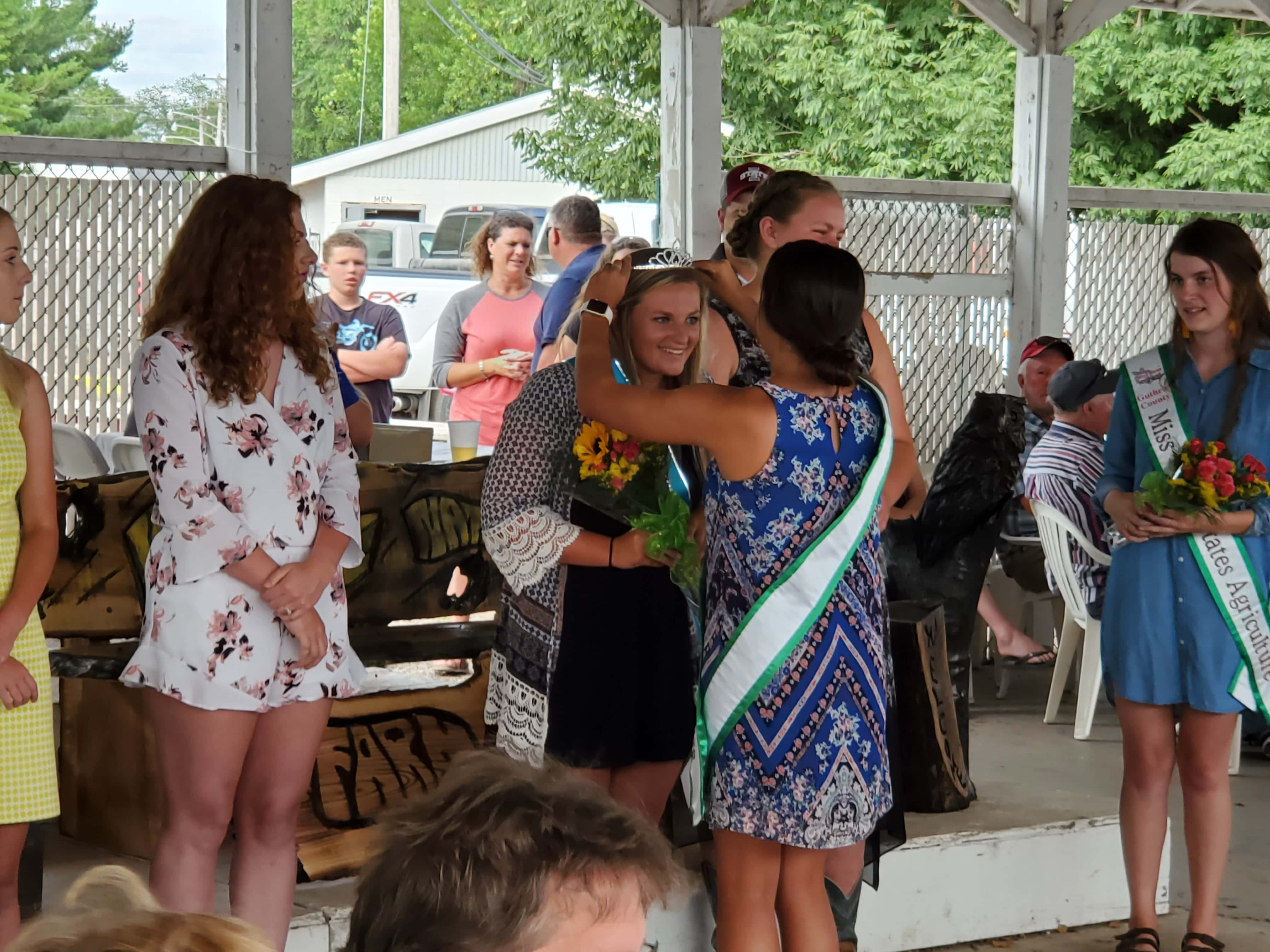 Wednesday evening, the festivities at the 2019 Dallas County Fair officially kicked off, and one of the main events was crowning this year's Fair Queen.
There were five candidates for the honor, but in the end it was Kate Collins from Adel who was given the sash and tiara. Collins said she was nervous most of the day and fought off butterflies as she introduced herself to the attendees of the annual sponsorship dinner. However, she told Raccoon Valley Radio she was overjoyed when she heard her name called, saying it was something she had thought about for a long time. "Dallas County Fair has been a huge part of my life ever since I was born. I came and watched my cousins, I've been showing since I was in Clover Kids. Dallas County Fair is the best week of the summer, so it's really humbling to be able to represent such a great part of my life and part of the community."
Collins is an Adel-DeSoto-Minburn alum, where she was active in 4-H, FFA, and athletics. She's now heading into her junior year at Iowa State University, where she is majoring in agricultural business and international ag. She would like to have a career in agriculture, and though she's unsure exactly what that may be at this time, she knows she wants to be an ambassador for the industry. "I want to advocate for agriculture. It's the backbone of America, so of course we need to keep it up. But of course I want to also really push women in agriculture, it's a hard industry to be in as a female and I think that we serve just as good and give the boys a run for their money."
Collins will continue to fulfill her duties to the Dallas County Fair for the rest of its duration. In August she'll compete with other contestants from across Iowa for the honor of being named the State Fair Queen. To learn more about Collins, listen to yesterday's Perry Fareway Let's Talk Dallas County program at RaccoonValleyRadio.com.