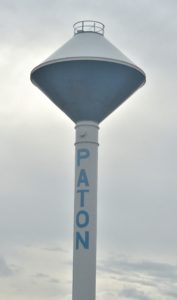 The 2019 Paton Fun Day event is coming up next Saturday and there's still time to sign up for a couple of the activities.
Today is the deadline to register for the co-ed volleyball tournament. Event Co-Chair Miranda Steinkamp says there is a 16 team limit with a $30 entry fee. She talks about some of the other details of the tournament. 
"You have to have at least two girls or two boys, six members total, (and) up to ten people (on a team). That will be over by the volleyball courts, we have two volleyball courts. And the top three winners will receive cash prizes."
Steinkamp says you can also register for the "Pound the Pavement 5K" race that starts at 8am on Saturday, July 20th. Registration fee is $15 or five non-perishable food items that will be donated to the Greene County Action Resource Center. The race starts at the Loren Shriver Community Center and registrations can be accepted the day of the race. 
To enter either contest, click the respective links below.
Co-ed volleyball tournament: https://docs.google.com/forms/d/e/1FAIpQLSc0zoosw5qby7bPsgvhcqDUzpBVmSy8lMkUZGo1d390aKDLsA/viewform
Pound the Pavement 5K:
https://docs.google.com/forms/d/e/1FAIpQLScn_0Z6lRYOGQE4HMvqR5GhQsdR6TuryM3F8KmrDWbdynad_g/viewform