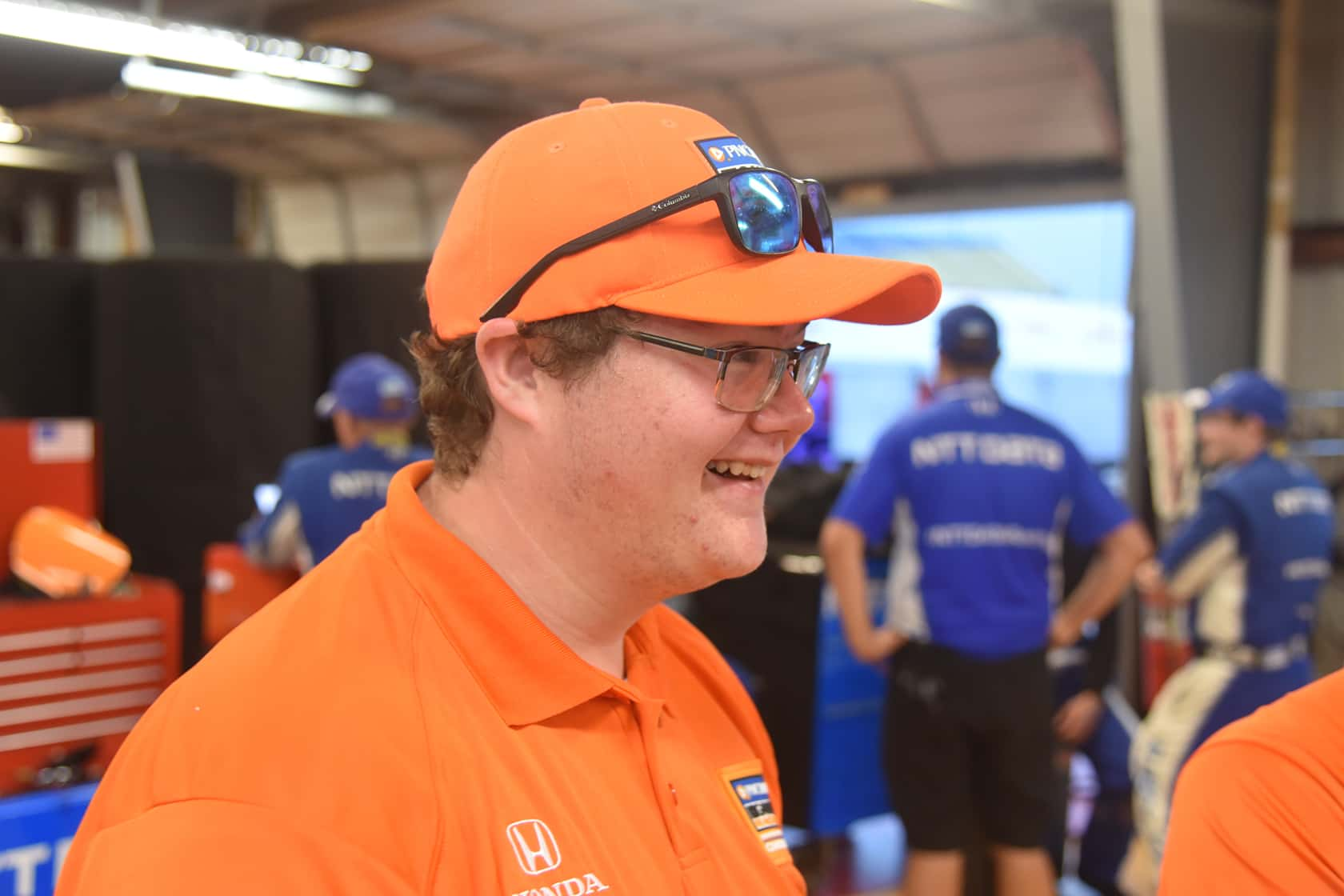 Photo credit: Lisa Schmitz for DMACC
A graduate of Adel-DeSoto-Minburn High School is a finalist for a new internship program that could take him to the Indianapolis 500.
Blake Haynes of Adel is one of four Des Moines Area Community College Automotive Program students named finalists to join Chip Ganassi Racing as an intern for 8-10 weeks at their headquarters in Indianapolis. If selected, Haynes would have the opportunity to work on current IndyCar Series race cars alongside professional racing automotive technicians. He and the other finalists got an initial taste of being on a racing pit crew earlier this month at the Iowa 300 race at the Iowa Speedway in Newton. Haynes said he fell in love with racing as a kid and hopes to make a career out of the sport, either in the pit or behind the wheel.
This is the first year of the racing internship program, which is a partnership between DMACC, Chip Ganassi Racing, and the Iowa Speedway.