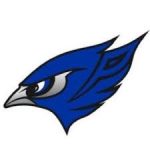 Perry senior Adrianna Eastman had to show her leadership in other ways following a bizarre injury in which she broke a finger while getting hit by a pitch.  The injury happened early in the season and the veteran first baseman was certainly missed both in the field and offensively.  Head Coach Tina Lutterman singled Eastman out last Friday night during the end of year banquet and praised the future Grand View star for her attitude following the injury.
"That had to be very tough for Adrianna, to have your senior year cut short by an injury like that.  Yet, she always stayed positive and really took a new leadership role in the dugout during the games and was our biggest cheerleader.  Her injury really hurt our team because she is such a passionate and skilled player."
Eastman continues to rehab is hoping to start fall ball for Grand View next month.