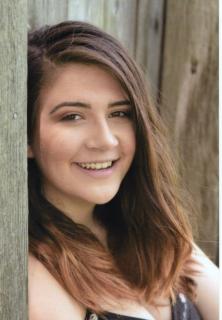 Kayci Emerson passed away on Tuesday, August 6, 2019, at Mercy in Des Moines, Iowa.
Funeral Services ill be held on Sunday, August 11, 2019, at 2:00 p.m. at the Nodaway Valley High School in Greenfield with burial in the Greenfield Cemetery.A luncheon will be held at the 16 Oaks in Fontanelle following the committal service at the cemetery.
 Friends may call at the Steen Funeral Home in Greenfield on Saturday, August 10, 2019, from 1:00 p.m. to 7:00 p.m.  The family will greet friends from 5:00 p.m. to 7:00 p.m, also at Steen Funeral Home.
Memorials may be made to the Kayci Emerson memorial fund established at the FNB Bank in Greenfield and Fontanelle.