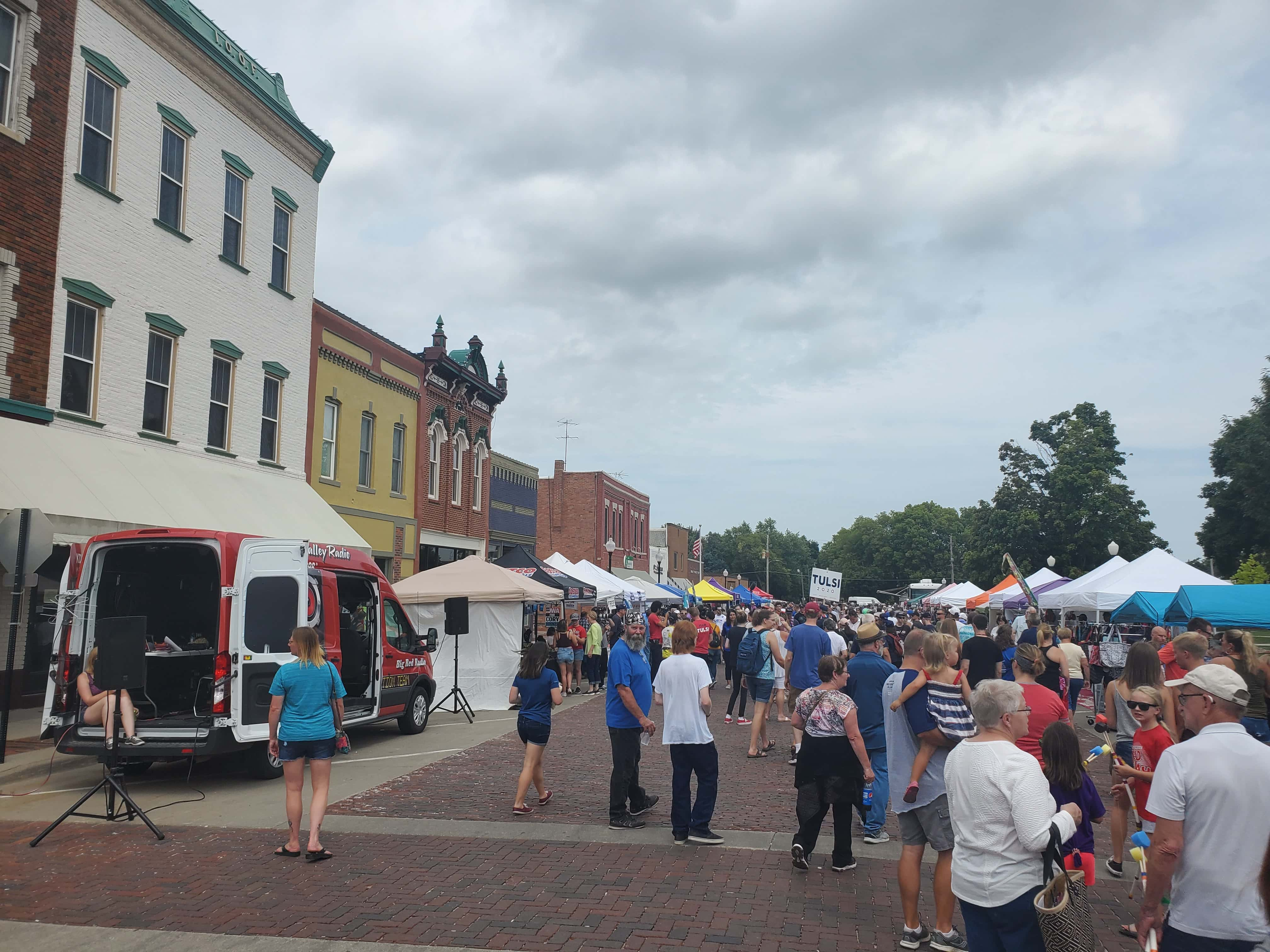 Over 13,000 people descended upon Adel Saturday to take part in the 40th annual Sweet Corn Festival.
The event was organized by the Adel Partners Chamber of Commerce, and Chamber Director Deb Bengtson said it was one of the biggest celebrations she can remember. The day started with the annual parade down Main Street, which once again had countless entries and lasted for nearly two hours. Once that was over, people lined up to receive their free sweet corn, and the line stretched for over three blocks at various times during the day. Bengtson said they stopped serving at a little after two, though she said the problem wasn't running out of the seven tons of corn, it was running out of boiling water to cook it. The Chamber ended up giving away the uncooked corn to attendees in exchange for a free-will donation.
Bengtson said running out of water is a problem most years, and one they're still working on solving. She added, the Chamber will take what they learned this year and apply it to subsequent festivals. "There's always something to change and tweak, probably looking at the parking flow is the big thing. Even though we had some new lots on the north side, it still becomes an issue. And just figuring out something new and different, this year we brought in the great big chair where you could have pictures taken. So that was something that was really different, and that's always our challenge each year is to come up with something new."
Overall, Bengtson was very happy with how everything turned out and she felt all the attendees had a good time. She gave much of the credit to all the volunteers that helped throughout the day, particularly those that kept the line for sweet corn moving efficiently. The Raccoon Valley Radio Big Red Radio was also in attendance for the festivities, as we broadcasted live, played music on the square, and provided public address services.