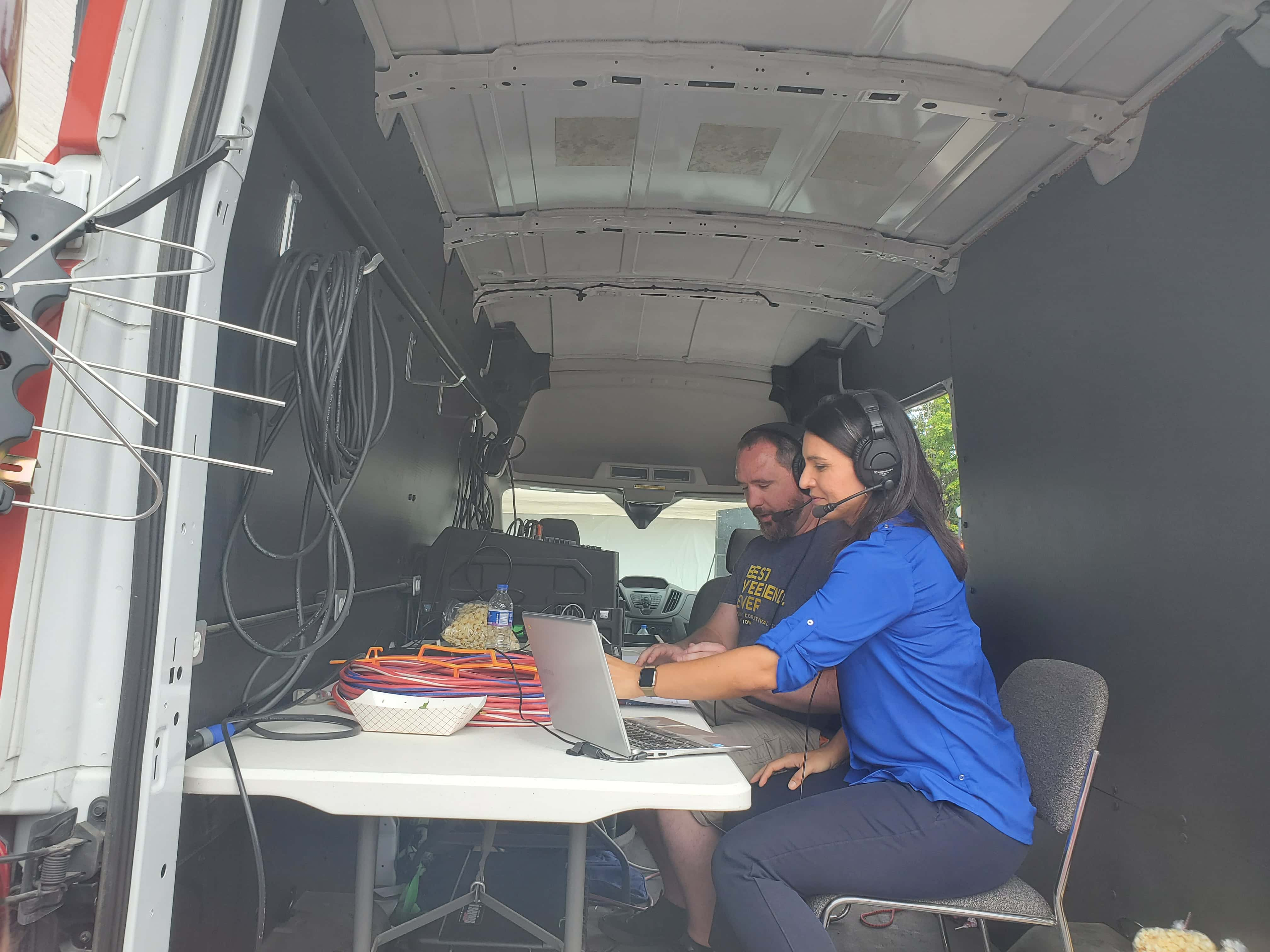 Amidst all the hubbub surrounding Saturday's Adel Sweet Corn Festival, many attendees were drawn to one special guest: Democratic Presidential candidate Tulsi Gabbard.
The Congresswoman from Hawaii was the sole individual running for President of the United States that ended up taking part in the Festival, joining the Dallas County Democratic Party in the Sweet Corn Parade and exploring all the downtown festivities. Gabbard also took some time to stop into the Raccoon Valley Radio Big Red Radio during her visit, where she discussed how she came to be in Adel and what she thought of the event. "We heard from some of our supporters here in Adel what a big and important event it is here for the community. So there's no better way to reach out and connect with folks better than when in their own community. And so that's what I just appreciate, going along the parade, getting to meet everybody, say 'Hello,' and then getting a chance to come here and what around and have a few more minutes to hear what's on people's minds. You know, their concerns, their hopes, and things that I'm hoping that we can address these challenges together."
Gabbard is one of 11 Presidential candidates to have visited Dallas County ahead of the 2020 Iowa Caucuses, and she's the first to have visited twice so far this year. She had previously been in attendance at the Dallas County Democrats annual fundraiser, which was held just outside of Adel. She's one of 25 candidates currently vying for the Democratic nomination for President in the upcoming primary election. Other candidates who have already visited Dallas County include: former Texas Congressman Beto O'Rourke, Southbend, Indiana Mayor Pete Buttegieg, and Minnesota Senator Amy Klobuchar, who each visited Adel; former Maryland Congressman John Delaney, former Governor of Colorado John Hickenlooper, Vermont Senator Bernie Sanders, and Massachusetts Senator Elizabeth Warren, who stopped in Perry; California Businessman Andrew Yang, who also attended the Dallas County Democrats annual fundraiser; and New Jersey Senator Cory Booker, and California Senator Kamala Harris, who visited Waukee.