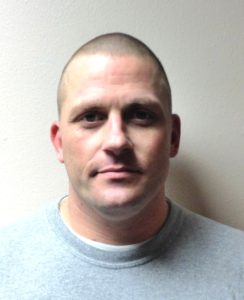 A Scranton man was recently sentenced to prison for a November 2018 incident.
This past Friday was a sentence hearing for 37-year-old Christopher Quirk in Greene County District Court. Quirk pled guilty to a Class D Felony for forgery and an aggravated misdemeanor for third degree burglary. Quirk's defense attorney and County Attorney Thomas Laehn struck a plea agreement prior to the sentence hearing.
However on Friday, Quirk's attorney argued for a suspended jail sentence and that he be placed on probation, due to the incident being a non-violent crime and the presentence investigation report recommendation of probation. County Attorney Thomas Laehn argued that Quirk has an extensive criminal history, including five prior convictions for forgery and unauthorized use of a credit card. He said only once has Quirk been sentenced to prison on those convictions. 
The current charges stem from an incident in November of 2018. Quirk stole two checks from the victim's truck in Scranton and cashed the checks for a total of $1,405.
District Court Judge Joseph McCarville sentenced Quirk for up to five years in prison for the felony charge and two years in prison for the misdemeanor charge. The sentences are to run concurrently and he was ordered to pay victim restitution and a required $125 law enforcement surcharge for both charges.