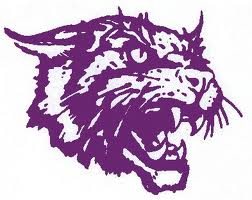 As always a quarterbacks best friend is his wide receivers, and at West Central Valley it will take a lot to replace a super accomplished 4 year varsity letterman at wide receiver for the 2019 year. Cole Arnburg had a tremendous high school career for West Central Valley, as he tallied over 2,000 yards receiving for his career.
Arnburg had a good freshmen campaign with eleven catches for 173 yards and two touchdowns. He posted similar stats as a sophomore with 22 catches for 311 yards and three touchdowns. He had a huge jump as a junior with 22 catches, 693 yards, and twelve touchdowns, and as a senior had a monster season with 54 catches, 1,005 yards, and 11 touchdowns, accounting for over half of the catches, yards, and touchdowns for the Wildcats last year.
Replacing a talent like that won't be easy for offensive coordinator Seth Comly, as only two players are still on the roster who caught a pass at the varsity level last year. Will see who will be starting at the wideout positions for the Wildcats in the coming weeks.