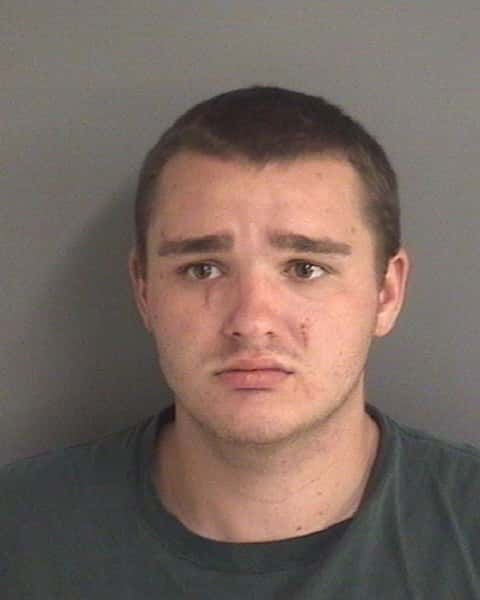 Photo courtesy of Story County Jail
A former Greene County resident, who was accused of killing an ISU student, was sentenced to life in prison.
According to court documents, 22-year-old Collin Richards was sentenced to life in prison without parole in Winneshiek County District Court. Richards pled guilty to a Class A Felony for the first degree murder of Celia Arozamena on September 17, 2018. Law enforcement agencies found her body at Coldwater Golf Links in Ames and authorities later found evidence that connected Richards to the murder. The sentence for first degree murder carries with it a mandatory life in prison sentence. 
Sources say Richards also has to pay $150,000 of restitution to Arozamena's family.