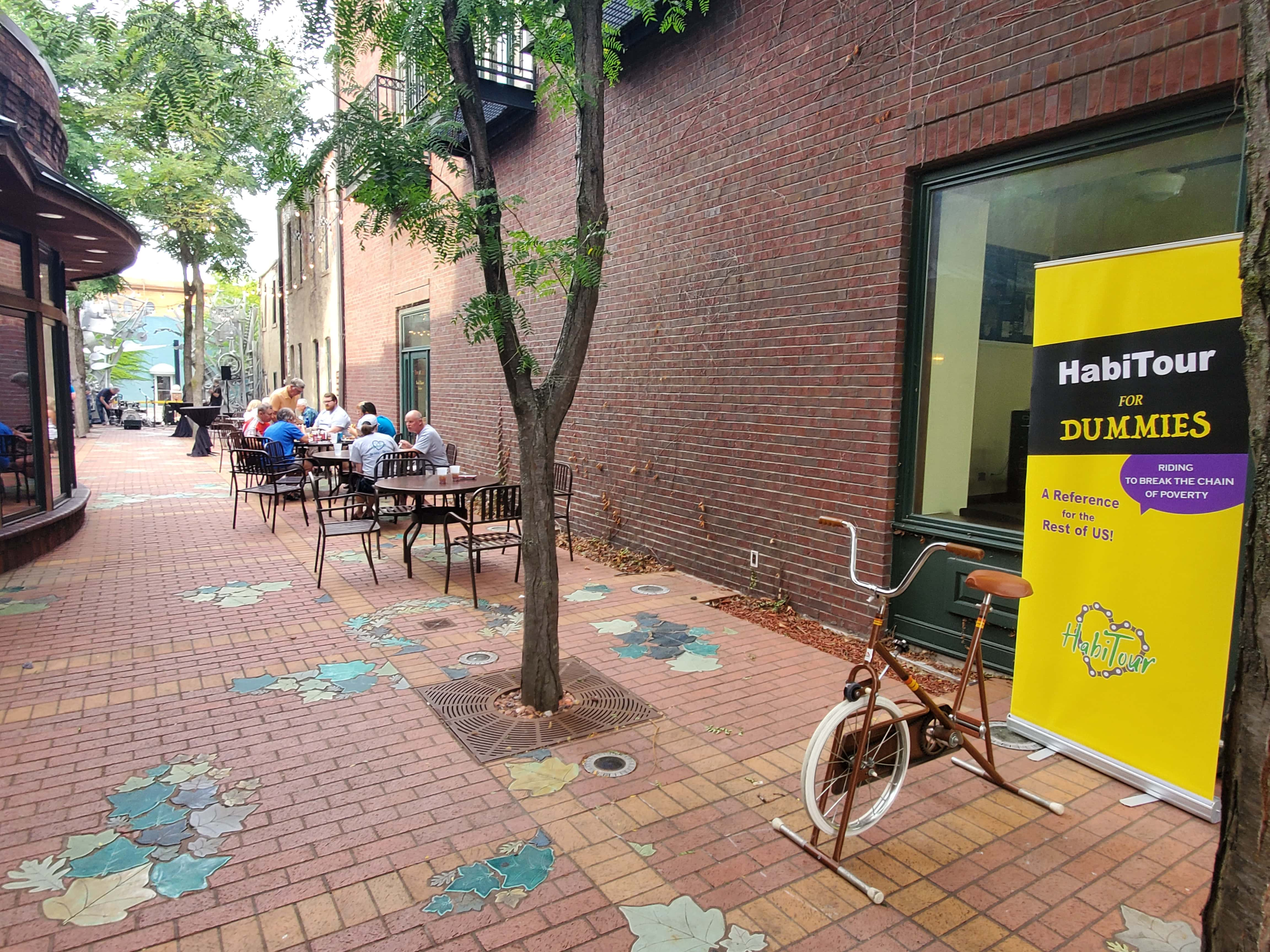 The second ever Habitat for Humanity HabiTour bike ride fundraising event was held Saturday, and according to the organizers the results were very promising.
Dallas County Habitat Director Omar Padilla said they had around 80 people participate in the event, which was held for the first time by Heart of Iowa Habitat two years ago. The two organizations elected to join forces on this occasion, and Padilla said it paid off to the tune of nearly tripling the attendance of the inaugural event. He said the organizers from both groups will convene in the coming weeks to review the fundraiser, and he's hopeful the decision will be made to hold HabiTour next year and beyond.
All the proceeds from the ride will benefit both Dallas County and Heart of Iowa Habitat for Humanity, and Padilla was grateful for everyone who took part and supported the organizations. "I just want to say 'thank you' to everybody who took the time to come and ride with us, and I invite people in the future to take a look at what we're doing here in Dallas County and also in Guthrie, Greene, and Boone counties with Habitat. We're helping a lot of people. So for anybody who enjoys biking, please give us a chance and come and have a good time!"
The ride started and finished at Hotel Pattee in Perry – Padilla offered his thanks to the hotel staff for all their help in making the event a success – and it included route options of 25, 50, and 100 miles, with half of the participants opting for the longest route. Afterwards everyone gathered in Soumas Court for a free dinner and live music.