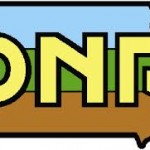 The Greene County Conservation Department is assisting in the Department of Natural Resource's investigation into a fish kill.
County Conservation Director Dan Towers confirms to Raccoon Valley Radio the kill includes about seven species of fish including: minnows, rough fish, walleyes, smallmouth bass, shiners, channel catfish and flatheads. These flatheads weighed between 15-30 pounds and several were over 30 pounds. DNR first announced an investigation this past Wednesday, after being notified by a U.S. Department of Agriculture staff member who was doing stream sampling in Hardin Creek. Towers says the creek includes about ten miles that flows through farm and pasture ground. The affected area was initially reported downstream by the bridge on Highway 30, two miles east of Jefferson.
The cause of the kill remains under investigation by the DNR. Raccoon Valley Radio will bring you more information as it becomes official.