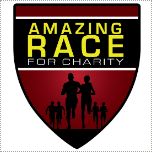 The second annual Amazing Race for Charity will be happening next week in Jefferson.
The festivities include several mental and physical challenges at different locations throughout Jefferson. Registrations will start at 9am on the southside of the Greene County Courthouse, with the race to begin at 10. This year's proceeds will benefit the $1.2 million Greene County Animal Facility.  Co-organizer Angie Gingery says last year, they had 16 teams and raised close to $1,800 for the Bringing Optimism and Opportunity to Students and Teachers (BOOST) of Greene County. Gingery points out their goal this year is $5,000. She says every little bit helps to be able to build a new animal facility.
"If it's something you feel (is) important, you love your pets, you'll love the opportunity that this will present for the community, and surrounding communities. This is your shot without too much trouble to really and truly help. We honestly can't do it without your help."
The cost per two-person team is $50. The entry fee includes two t-shirts and a barbecue meal provided by the Greene County Cattlemen's Association, Fareway and Hy-Vee in Jefferson. The Jefferson Veterans of Foreign Wars (VFW) Post #9599 will be serving a free-will donation breakfast from 8-10am. All proceeds from the breakfast will also benefit the animal facility. Registrations are going on now at amazingraceforcharitygc.com.