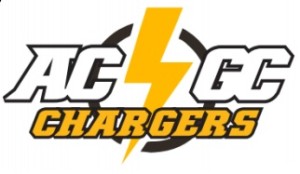 The AC/GC Chargers volleyball team will face a huge test today as they welcome three area schools for a quad.
The Chargers enter the day 2-0 on the young season following a three-set sweep of West Central Valley and a five-set come back victory over Van Meter last week. The Chargers will have their hand fulls as they'll face off against Atlantic, CAM, and East Union who come in with a combined 6-3 record.
AC/GC has been lead early by Sophomore Chloe Largent who is fourth in Class 2A with 57 kills. Even more impressively, Largent has reached 57 kills in only eight sets, which is less than half of the leading killer in Class 2A.
This will be AC/GC's lone competition this week. They will hit the road next week to square off with Woodward-Granger next Tuesday.