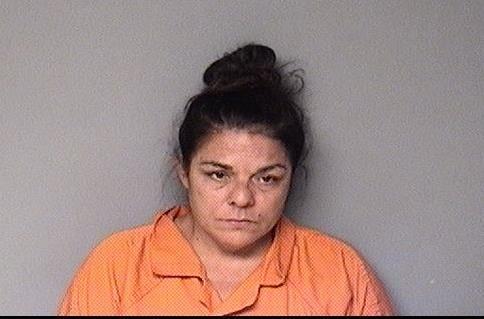 A Redfield woman was arrested on Child Endangerment and OWI charges after she was involved in a two-vehicle wreck Wednesday evening.
According to the Dallas County Sheriff's Office, at around 6:30 p.m. 49-year-old Terri Lynn Lira Arthur was travelling northbound in the 34000 block of Old Highway 6, when her 2008 Chevy Suburban collided with the rear end of a 2006 Chevy Silverado driven by 25-year-old Mikel Feick of Redfield. A witness said Arthur was following Feick very closely before running into him. The impact caused Feick's vehicle to spin out and go into the roadside ditch. Both drivers were uninjured, but a juvenile passenger in Arthur's vehicle suffered a minor hand injury and refused treatment. The damage was estimated at $7,500 for Feick's vehicle, and $10,000 for Arthur's. After investigating the incident, deputies discovered Arthur was driving under the influence of alcohol and with an open container in her vehicle.
She was then arrested for child endangerment causing bodily injury, a class D felony, and OWI – second offense, a serious misdemeanor. She was also cited for following too close, failure to stop in an assured distance, no insurance, and open container. Arthur was transported to Dallas County Jail, though she has since been released after posting the $8,537.50 bond. Raccoon Valley Radio will bring you more information as it becomes official.