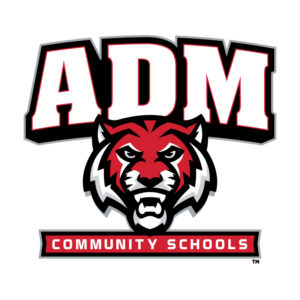 The 2019 Adel-DeSoto-Minburn Homecoming week starts today, and the entire community is invited to celebrate Tiger pride.
The theme for this year is "Grease Lightning," and Student Council Sponsor Tammie Smith says the students and staff have already given the school a makeover to make "Grease" stars John Travolta and Olivia Newton John proud. "They have spent all week decorating their classroom doors, which I think is pretty incredible. I mean, the classes spend a lot of time and they look really fantastic! That's like my favorite. But the school will be completely decorated in the 1950's, so if you enter it you would be like thrown back in time. That's fun!"
There are special dress-up themes at the high school for each day this week, starting today with "Slumber Party." Tomorrow is "Greasers and Pink Lady Day," Wednesday will be "Summer Lovin'," or beach day, Thursday is "Throwback Day," and Friday is "Spirit Day." The big event of the week is Tiger Fest, which runs from 5-8 p.m. on Thursday. Smith says there will be carnival games and an assortment of vendors on hand until 7, a parade on Tiger Drive at 6, the coronation of the Homecoming King and Queen at 7, and the powder puff flag football game at 7:15. The candidates for this year's queen are Abi Hlas, Elle Hook, Josi Lonneman, Paige Martin, and Morgan Meyer, while the potential kings are Bret Brownsberger, Taylor Hughes, John Simmons, Carter Slater, and Max Weesner.
On Friday, the high school will host a pep rally during the early afternoon, and the Homecoming football game against Grinnell will kickoff at 7:30 p.m. Finally, the week will wrap up Saturday with the Homecoming Dance at the high school from 8-11 p.m. Tiger Fest is free and open to the public, though there is a cost to watch the game and attend the dance. Raccoon Valley Radio will be on hand for Tiger Fest, with the Big Red Radio playing music and broadcasting live next to Tiger Stadium. We will also have live coverage of the king and queen coronation, as well as the football game, on FM 107.9 KKRF.