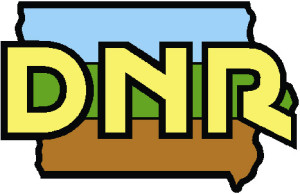 A Guthrie Center woman was arrested on several charges after allegedly using drugs near the Middle Raccoon River Saturday.
According to court documents, Iowa Department of Natural Resources Conservation Officer Jeremy King arrived at the river access area located on 248th Street southeast of Panora at about 3 p.m. where he saw two vehicles parked. King walked under the bridge and saw 27-year-old Elissa Nicole Grove and a person running away later identified as Jesse Kirk. Kirk came back showing his hands and stated they "were using" and trying to hide it. He then mouthed to King that Grove had the drugs in her possession. King then ordered the two back to the parking lot. Grove was given repeated instructions and she resisted being arrested. Grove then confirmed there was THC wax in her wallet, and gave consent for King to search her vehicle, where King found more drugs and two knives.
Two Guthrie County Sheriff's deputies were called in to assist, and Grove was arrested and transported to the county jail. Her property was then searched and methamphetamine and drug paraphernalia were found. Grove is charged with possession with intent to deliver a controlled substance, a class D felony; possession of marijuana first offense and possession of methamphetamine first offense, both serious misdemeanors; and interference with official acts and possession of drug paraphernalia, both simple misdemeanors. Raccoon Valley Radio will bring you more information as it becomes official.