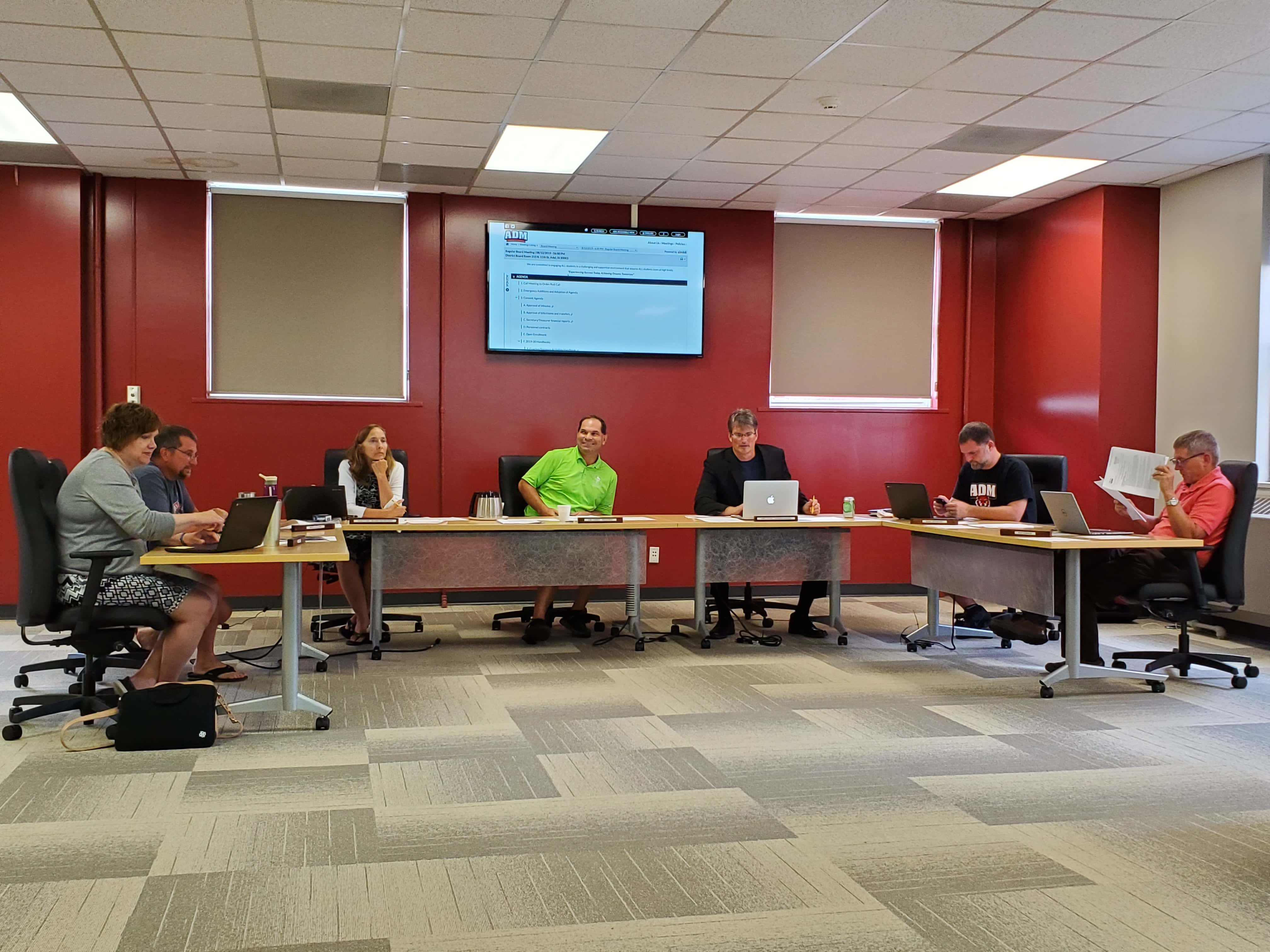 The Adel-DeSoto-Minburn School Board convened Monday evening in regular session.
The meeting started with an update on the early returns on the new professional learning community program, and gauging how the staff and students are adjusting to the new weekly schedule. The first action item on the agenda was approval of an increase to the pay rate for event supervision, which was raised to $20 per hour. Next, the Board approved the purchase of 50 Google Chromebooks, which will accommodate the larger than expected enrollment figures for the current school year. They also approved the request for additional allowable growth and supplemental aid from the state for the negative special education balance. Other items approved included: adding a middle school cross country coach; agreements for services and special education contracts; and the renewal of a locate service contract with Communications Innovators for the District's fiber network.
The meeting concluded with discussion items that didn't require action, including: a bond option review with Piper-Jaffray; a revised timeline for the new elementary building; and an update on the emergency operations plan. Finally, the building principals gave an update on how back to school went. Superintendent Greg Dufoe said the overall feeling was that the hard work put in by teachers and administrators during the summer has already paid dividends. "Every year we anticipate and work so hard to start school, and this year especially I was just so impressed with all of our folks; our certified and classified people for how well they execute the first day, the first few days, the first week or two. You know, there will always be some issues and some hiccups when we're trying to logistically do all the things that it takes to greet 2,000 students. And we just handled them well, and with professionalism, and a problem-solving attitude. And we're just always excited to start school at ADM!"
To learn more about the ADM School Board meeting, listen to today's Perry Fareway Let's Talk Dallas County program on air and at RaccoonValleyRadio.com.