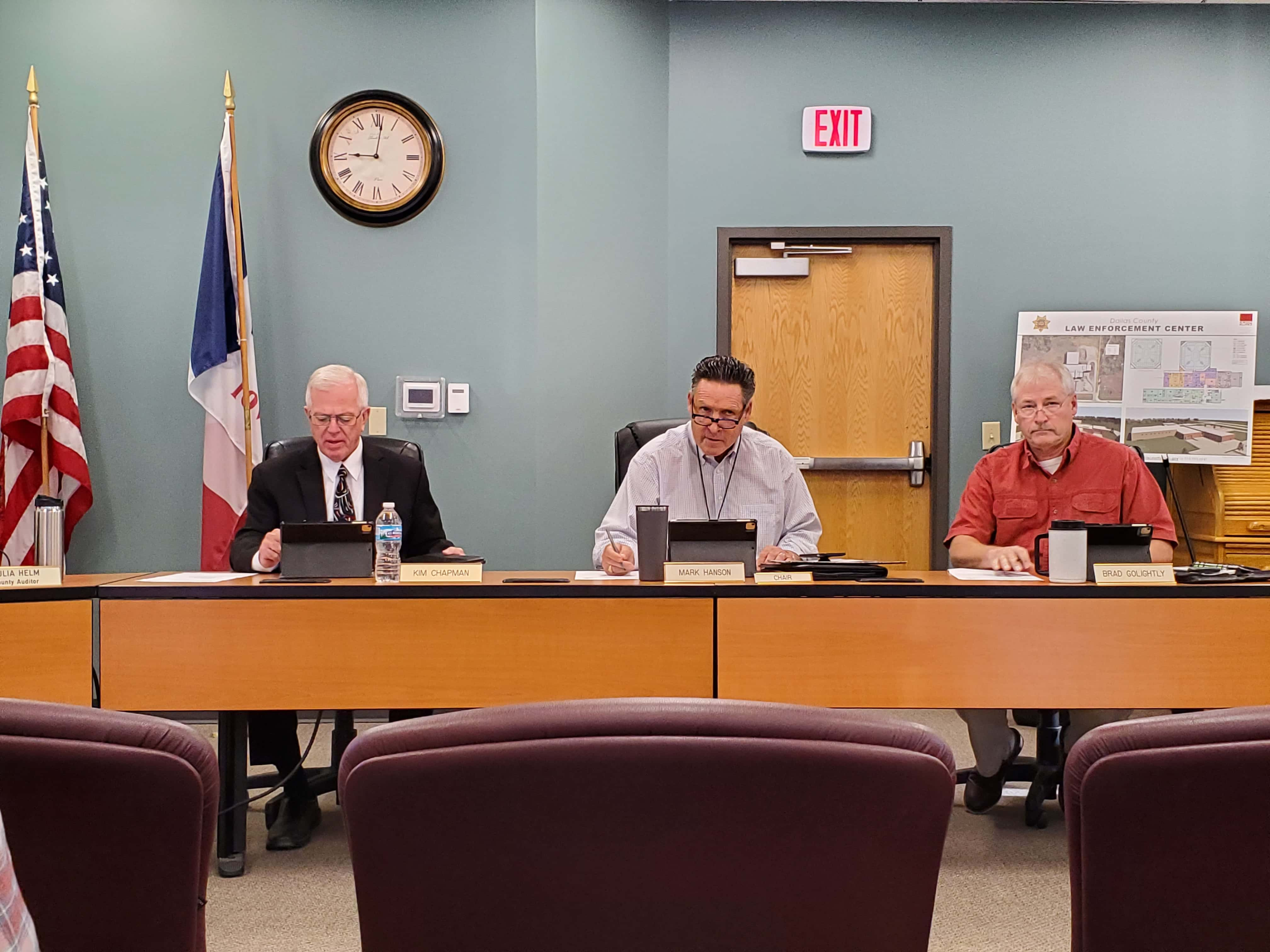 The Dallas County Board of Supervisors convened Tuesday morning in regular session.
In open forum, Planning and Development Senior Planner Samuel Larson mentioned there was an open position on the Board of Adjustment and for all County employees to keep a look out for qualified individuals who could apply. Also, Auditor Julia Helm mentioned that letters have been sent out to voters around the County regarding new polling locations for this year's city and school elections. The first action items related to the Human Resources Department, including approval of payroll change notices as presented, and independent contracts with three individuals to serve food at the congregate meals in Perry and Waukee.
The Supervisors then gave their blessing for the Iowa Department of Agriculture and Des Moines Area Community College to look into a watershed project at the County farm. They then discussed replacing the generator at Dallas County Jail, a striping plan for the parking lot at 901 Rapids Street, and modifications to the Assessor's Office entrance. For each item, the Board had consensus about moving forward with plans, though no official action was taken. The Supervisors did approve setting the 2020 County holidays, as well as a request from County Attorney Chuck Sinnard to use the Board Room for a meeting of the Dallas County Bar Association on October 17th.