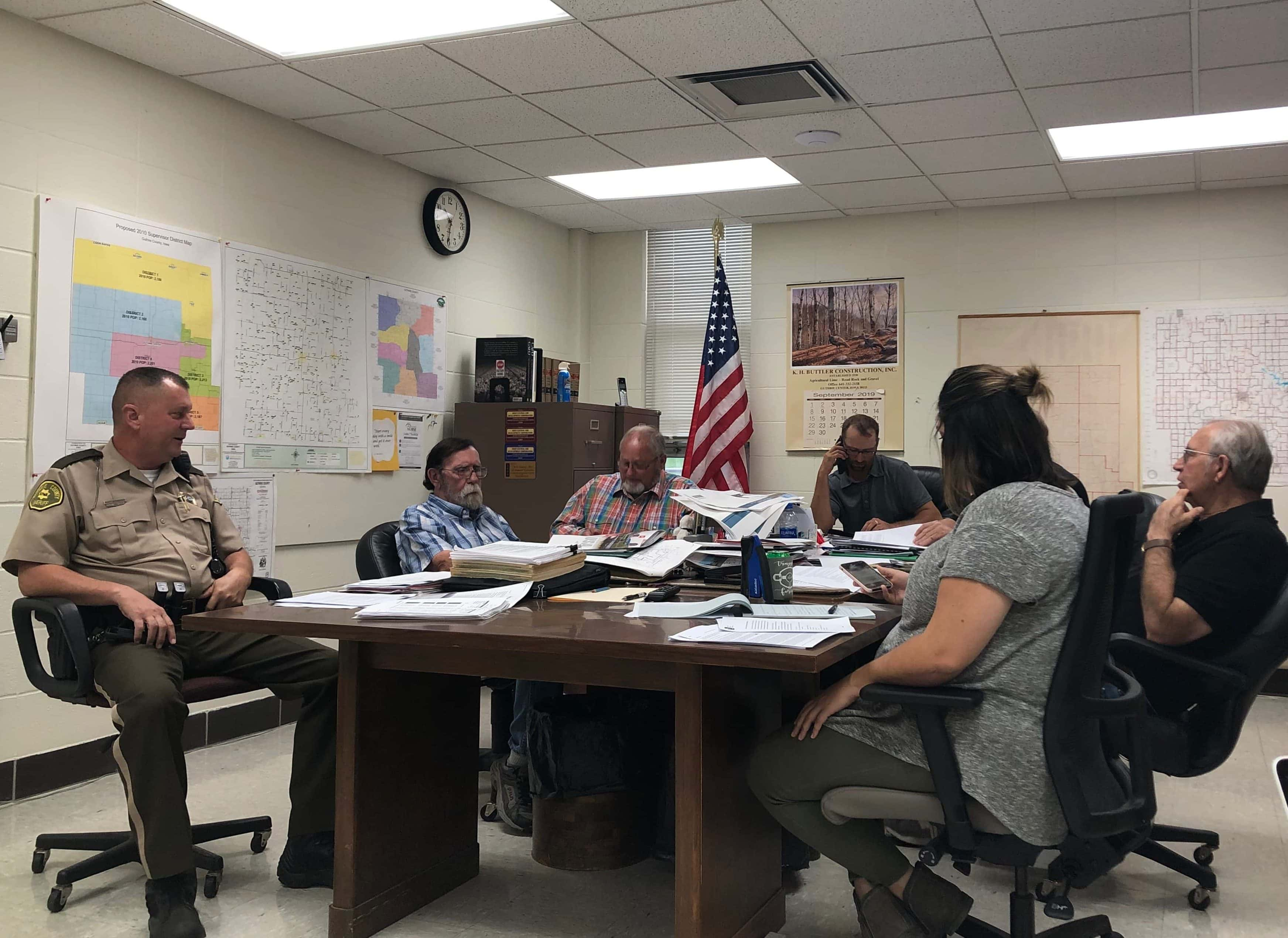 The Guthrie County Board of Supervisors met in regular session Tuesday.
The meeting began with updates from Conservation Director Joe Hanner and County Engineer Josh Sebern. Next, the Board approved the Iowa 509A Certificate of Compliance for their self-insurance plan, and approved the Guthrie County referendum communication plan for the $8.7 million bond vote slated for March for a new county jail. Project manager The Samuels Group budgeted for the County to spend $25,000-$30,000 for marketing, which includes advertising costs for printed materials, postage/mailing, and other promotion. Some of those communication pieces include what the County intends to do with the current jail facility, which Sheriff Marty Arganbright said he intends to use it for evidence storage, and office space as needed. The Board also directed for Samuels Group Marketing Manager Shelley Rowe to attend next week's meeting.
Finally, the Council approved a public health payroll change notice for new employee Alyssa Crawley, approved the Center for Medicare and Medicaid Services recertification of financial responsibility letter, and toured the Transfer Station.