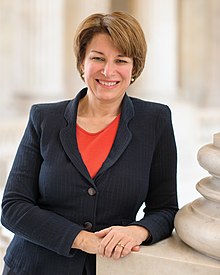 U.S. Senator Amy Klobuchar
A candidate for the U.S. Presidential race will be making her first stop to Adair County tomorrow.
U.S. Senator from Minnesota Amy Klobuchar (D) is hosting a meet and greet at 2:30 p.m. tomorrow at The Corner Coffee and Antiques located at 284 Public Square in Greenfield. This event is free and open to the public. Adair will be the 50th county Klobuchar has visited in the state since announcing her campaign for president.