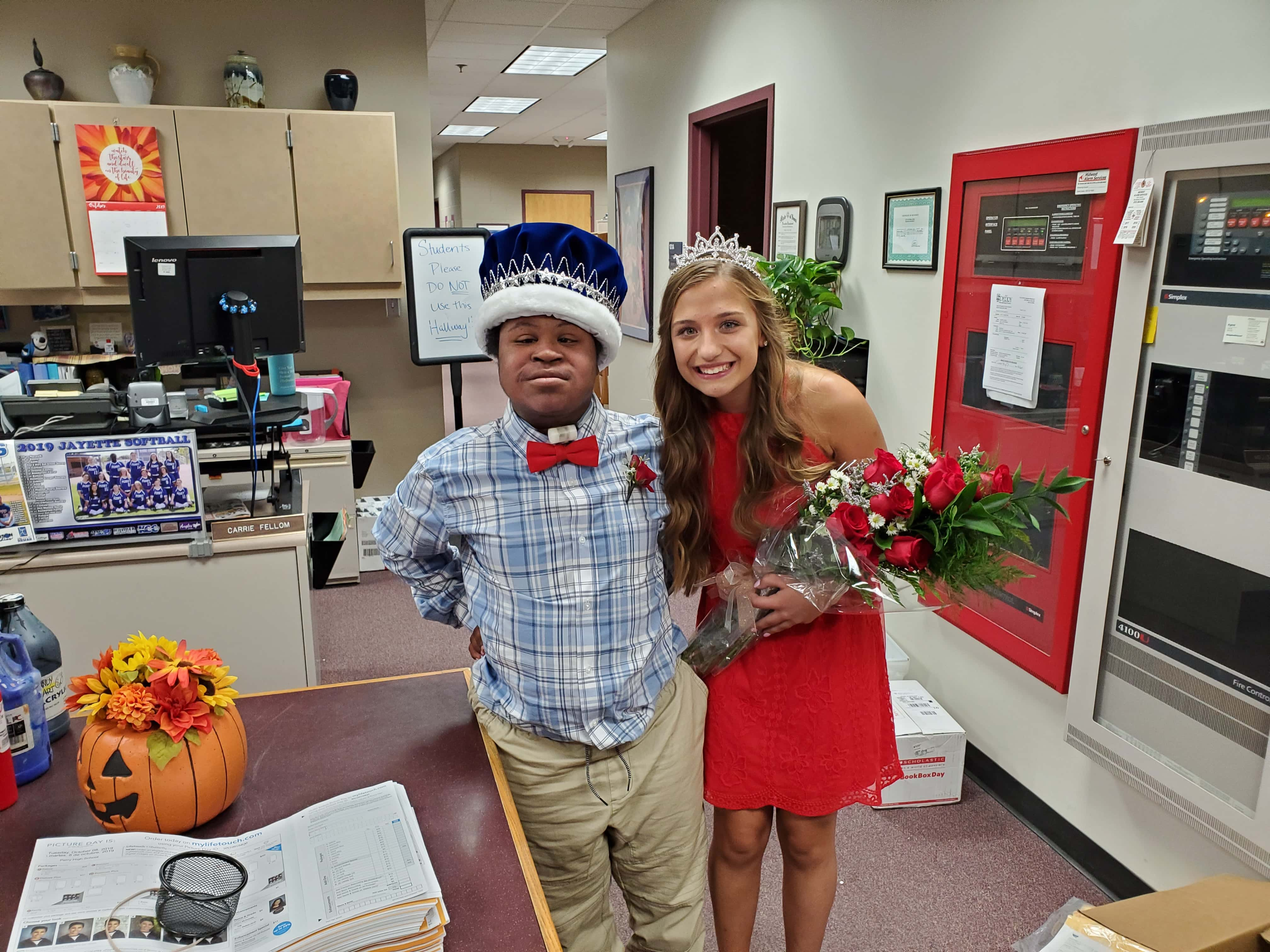 The 2019 Perry Homecoming King and Queen, Sean Parnell and Hannah Peterson
There was a great atmosphere Thursday evening in the Perry High School gym, as the annual Homecoming Coronation Ceremony led to the crowning of this year's royalty: Sean Parnell and Hannah Peterson.
Peterson is involved in countless activities at the school, ranging from athletics to music to student government. She told Raccoon Valley Radio after being crowned that earning the queen's tiara was something she never expected. "I'm so honored to be the Homecoming Queen, and I'm honestly shocked, I really am! I thought there were very well deserved candidates on this Court."
Parnell is unable to speak without using a tablet, though that doesn't stop him from being a member of the marching band and doing everything he can to make his fellow students' day. He said he was very happy that his classmates thought enough of him to make him Homecoming King, adding that he believes they're all great people. He had some idea as to why he was chosen, though, saying through his tablet, "I like to make people smile!"
The coronation was the climax of a day that included the rescheduled Homecoming parade and community meal downtown, as well as a pep rally in the gym. Don't forget that tomorrow is the Homecoming football game against Webster City, which you can hear live on AM 1310, FM 99.7 KDLS, with pregame at 6:30 p.m. and kickoff at 7.