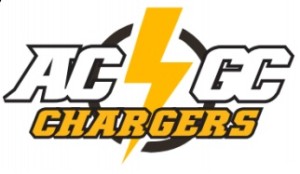 The AC/GC volleyball team hit the road Tuesday night to play Interstate 35.
AC/GC entered the matchup with a 17-3 record. The Chargers have been led by Sophomore Chloe Largent with 341 kills in 53 sets. Entering Tuesday, her 6.43 kills per set is the best in the state, regardless of class.
AC/GC didn't waste any time as they took set one 25-14. The Chargers kept their momentum going in the second set 25-17. They were able to make it a clean sweep winning set three 25-14.
AC/GC improves to 18-3 on the season. Their next time out will be Thursday when they make the short trip to Panorama.