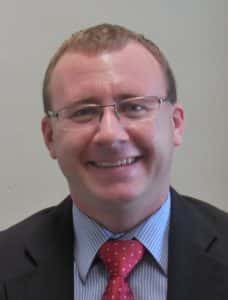 At a recent Greene County Board of Supervisors meeting, the County Attorney urged the Board to consider building a new county jail.
The topic has come up from time to time, but County Attorney Thomas Laehn advocated to the Board for a new county jail to address the issue of being over capacity. Laehn previous told Raccoon Valley Radio that due to the state parole board releasing convicts sooner than what they were sentenced for, he started using a new tactic of sentencing criminals to serve time in the county jail. He says when someone goes to the county jail, they are required to serve their full term, and will sometimes get credit for time already served. 
However, that tactic has caused the jail to be overcrowded. According to Sheriff Jack Williams, there were 392 inmates at the jail in 2018. As of September 30 this year the total is 337 inmates. Last year, Williams says they averaged housing three inmates per week at other county jails, whereas this year the average is five. It costs about $12 per day per inmate to serve time in the Greene County Jail and about $75 per day for them to go to another jail. Williams points out about 50 people are waiting to serve their sentences, but can't, since the eight-cell jail is constantly full and so are the surrounding jail facilities.
Laehn says he's handling an average of 75-80 criminal cases despite a drop in the number of cases earlier this year. 
"Earlier this summer we were down close to 60 active, pending criminal prosecutions. And that was the first time since my arrival that we fell below 70." 
He adds it's unclear if his new tactic has helped reduce crime. Williams supports Laehn's tactic and says he's seen a reduction in repeat offenders because those criminals don't want to be in jail. The Board took no action following Laehn's comments.