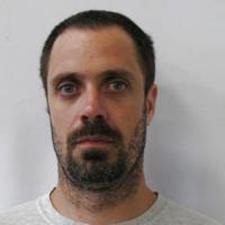 A Dallas Center man was arrested on a warrant from Guthrie County for a felony drug charge.
According to the criminal complaint, a Guthrie County Sheriff's Deputy was investigating a suspicious situation involving four individuals at Sparky's One Stop gas station in Bayard on July 25th. A K-9 search of a vehicle found 7.8 grams of methamphetamine and drug paraphernalia. The vehicle belonged to 37-year-old Jeremy Edward Evans. Through the deputy's observations, interviews with Evans' mother and the unnamed registered owner, and witnessing the vehicle at Evans' residence by his next door neighbor who is a law enforcement officer, it was determined that Evans was driving the vehicle.
Evans is charged with possession with intent to deliver more than five grams of meth, a class B felony; and knowingly keeping a premise for use of controlled substances, an aggravated misdemeanor. An arrest warrant was served on October 4th, and he is being held on a $100,000 cash or surety bond at the Guthrie County Jail. Raccoon Valley Radio will bring you more information as it becomes official.