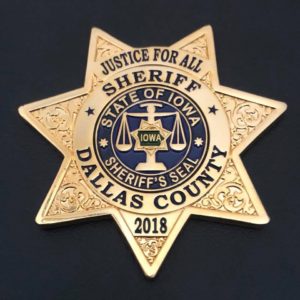 October 9, 2019
Lorrie Jones of Redfield was traveling in the 34000 block of L Ave., when her vehicle struck a deer. No injuries reported. Damage to the vehicle estimated at $3000.00.
October 10, 2019
Rodrick Lytrell Harris, age 23 of 210 W 8th St., Woodward was arrested on a warrant for failure to appear-original charge of driving while license suspended.
Laycee Janay Freiburger, age 22 of 220 South 38th St., Council Bluffs was arrested on a warrant for theft.
*A criminal charge is merely an accusation and the defendant is presumed innocent until and unless proven guilty.