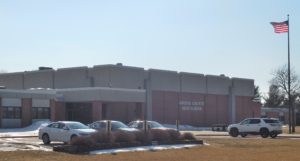 The public is invited to meet a former Iowa State University athlete in Jefferson next week.
Former Cyclones' basketball player Royce White will be speaking about mental health and the stigma that's attached to it, and how to break the barriers to address the issues of mental health. Additionally, White will talk about his commitment to transforming how mental health is addressed.
The event will be held on Tuesday, October 15th from 6-7:30pm at the Greene County High School auditorium in Jefferson. It is free and open to the public. No pre-registration is necessary.