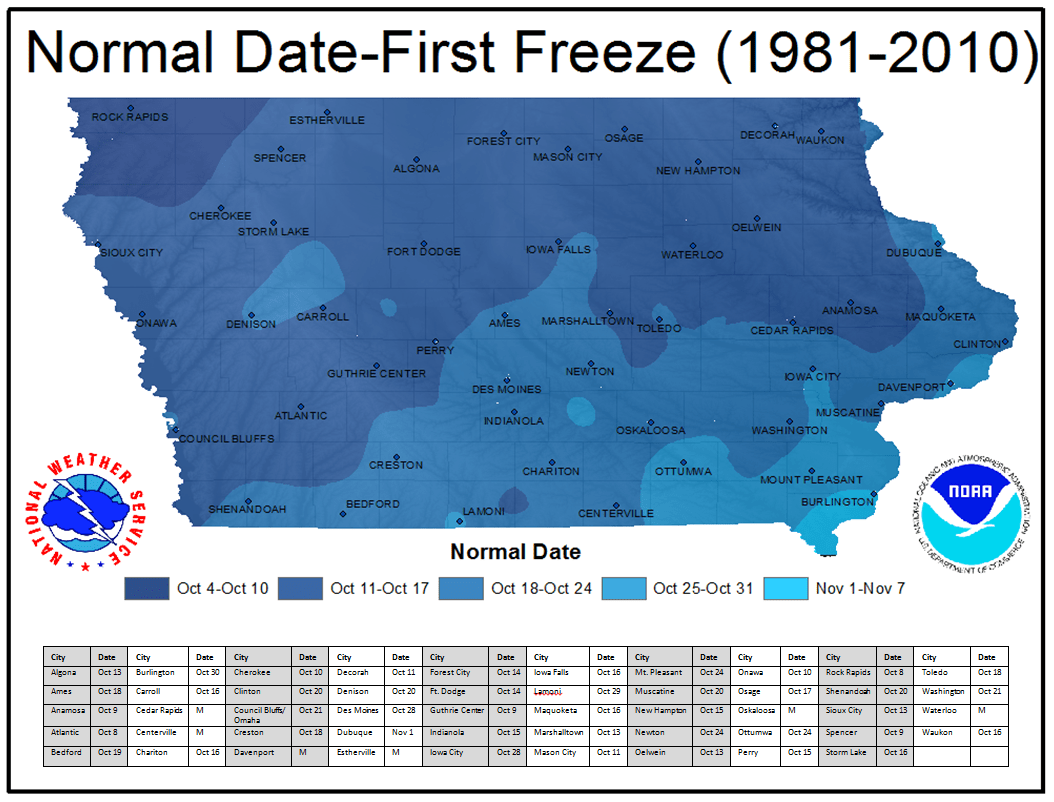 A map showing the normal first frost dates for Iowa. Image courtesy of NWS
With temperatures falling just below the freezing point this weekend, it's a good time to review how to protect outdoor plants and flowers that are susceptible to colder temperatures.
Jefferson Garden Club member and Master Gardener Jeanne Myers suggests to use a light blanket, old tablecloth or towels to drape over plants and flowers that are in pots or the ground to protect them from a light frost. Myers notes a light frost is when temperatures are below freezing for a short time period. She points out one common mistake people make when covering outdoor plants and that is using plastic.
"The plastic is not insulating it. And where it touches a plant, it will probably freeze the plant. So don't use plastic, use cloth like towels, blankets or tablecloths."
Myers suggests putting potted plants inside a garage or your home to better protect them from frost. She adds having plants indoors with routine watering will keep them alive for up to two weeks with regular maintenance by watering them.