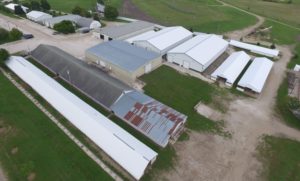 This Saturday is the return of a popular event for the upcoming holiday season in Greene County.
The Red Barn Home and Craft Show will take place Saturday from 9am-5pm at the Greene County Fairgrounds in Jefferson. Committee member Joyce Rasmussen explains what the event is about.
"Red Barn Home and Craft Show is handmade items, mostly. We try to get the small business owners that create their own items, such as designer-inspired jewelry, some woodworking items (and) decorated glass blocks. A lot of unique things (that are) centralled around holiday time."
Rasmussen points out there will be over 50 vendors, with 20-percent being newcomers. Central Christian Church in Jefferson will provide a meal, for a small charge. It is free admission to the fairgrounds. To hear more from Rasmussen about the Red Barn Home and Craft Show, listen to today's Community State Bank in Paton Let's Talk Greene County program.