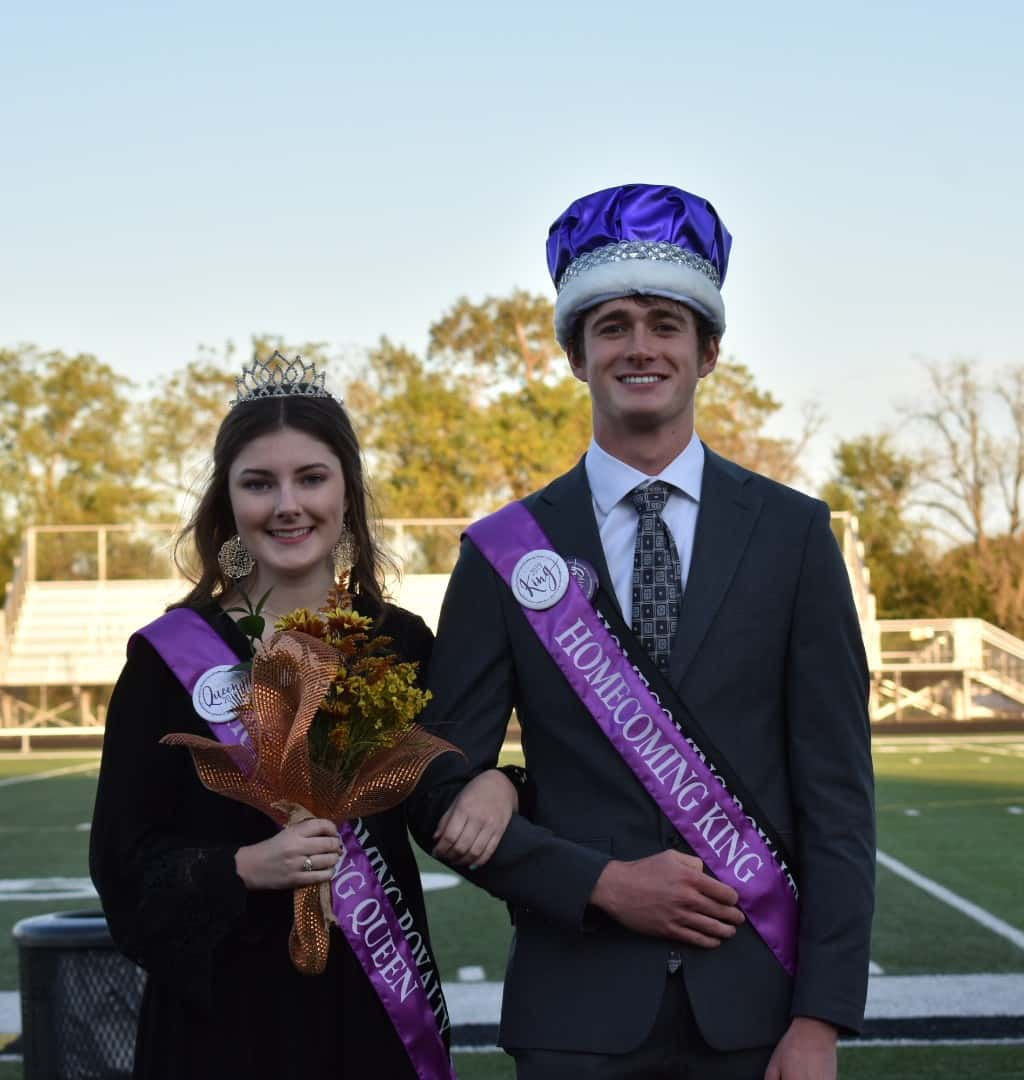 2019 West Central Valley Homecoming King and Queen Kade Kunkle and Sara Beane.
Homecoming week continues for the West Central Valley School District with events happening now through Saturday.
The high school grades will be competing in powderpuff football and volleyball games and hosting a cookout at 6:30 p.m. tonight, which the public is welcome to attend. Tomorrow will be a parade at 2 p.m. heading west from Stuart Elementary to Gaines Street and then south to 2nd Street through downtown and heading east to the high school. The Wildcat football team will then take on the Adair-Casey/Guthrie Center Chargers at 7 p.m., with a homecoming dance happening from 8-10:30 p.m. Saturday.