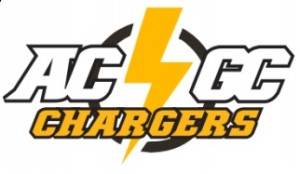 The AC/GC boy's basketball team will look towards a strong senior core this season.
The Chargers bring back their top two scorers from a year ago. AC/GC was led offensively by Bryce Littler and his 13.8 points per game. Littler's 303 points scored was 13th among WCAC players. Also returning is AC/GC second leading man in Quynton Younker who averaged just under 10 points per game. Younker also led the team in rebounds with 155 and tied with teammate Noah Sargent for the team lead in blocks with six.
In 2018, AC/GC finished with a 6-16 record. The Charger's first game will be Friday, December 6th when they hit the road to face off against defending WCAC champions Madrid.