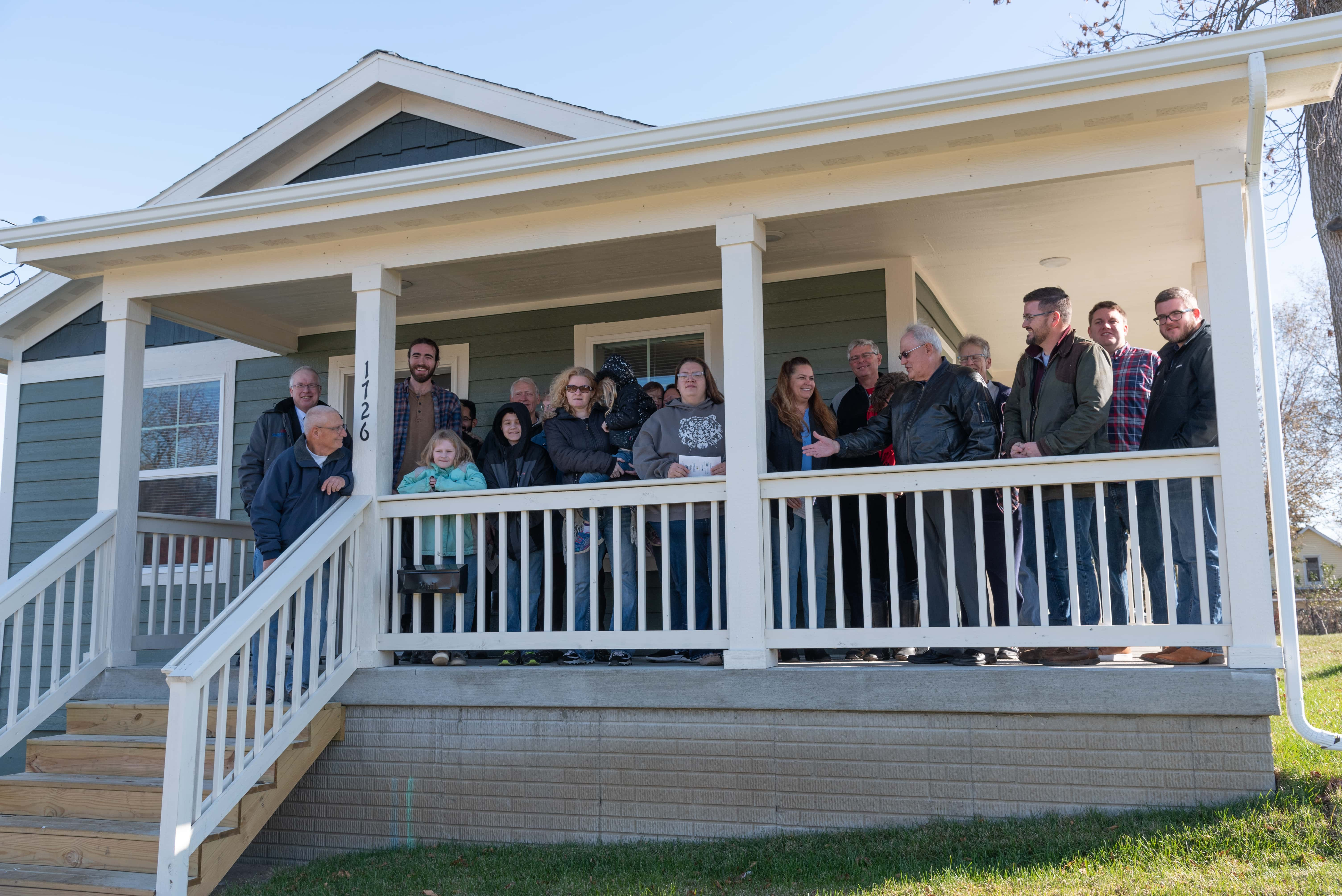 Dallas County Habitat for Humanity had been working diligently for the better part of the last year on their first new house in Perry, and recently it was completed and handed over to its new owners.
To celebrate that achievement, Habitat hosted a dedication ceremony last Saturday, with everyone who had a hand in making the house a reality in attendance. Dallas County Habitat Coordinator Omar Padilla said it was a great event, and you could not only see the excitement in the faces of the family moving into the house, but also the pride of those who helped build it. He added, the dedication is a great way to wrap up a long process. "Families have to complete hundreds of hours of sweat equity, they also have to complete classes. And at the same time, the house has to be built. And so it really brings closure to both processes. In addition to that, there's the simple optics of it, we are able to recognize the people who had a hand in building the house. The people who had impact, either through a financial contribution, or through allowing their employees to come and volunteer. And so it's just a really neat way of celebrating the work of a lot of different partners."
Located a block north of Perry Elementary School on 8th Street, the Habitat house is the first completely new building they've built in the greater Dallas County area. Padilla pointed out, they will have another dedication some time next year, as construction continues on the house next door to their first one. He says the goal for that one is to have it framed in before the end of 2019.