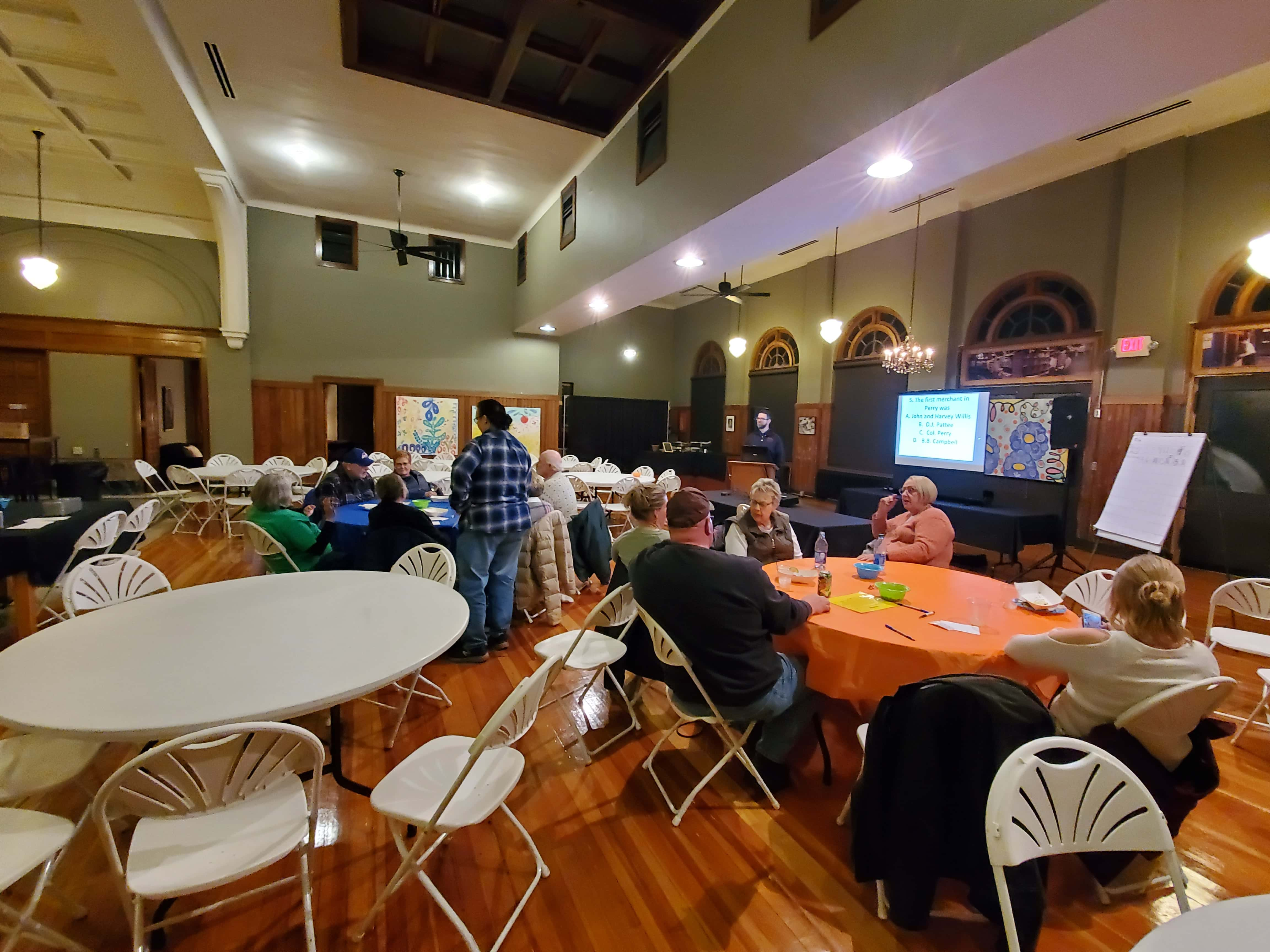 A small but spirited group of people gathered in La Poste Thursday evening, taking part in the latest edition of the Perry Public Library's "Trivia with Friends" competition.
Two groups went head-to-head in a battle of knowledge, with Raccoon Valley Radio's Chris Cohea once again serving as emcee. A meal catered by Harvey's at Hotel Pattee was available to competitors, and there was also a cash bar provided by La Poste. The theme for the occasion was "Trivia on the Prairie," in recognition of this weekend's 10th annual Art on the Prairie event. The contest consisted of eight rounds, with five questions per round, and the categories ranged from Perry history trivia to Thanksgiving, and there was even a round dedicated to Disney movie songs. As the competition came to a close, the group calling themselves "Knowsmore" emerged victorious, earning a total of 34 points out of 40 possible.
The library hosts Trivia with Friends events twice a year in the spring and fall, and all the proceeds benefit the Friends of the Perry Public Library. The group uses the funds raised to help pay for programming and events, such as summer and winter reading each year.