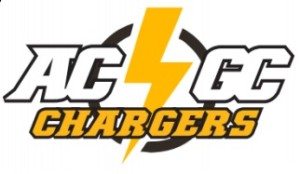 As shoppers are taking advantage of the deals offered at the Guthrie Center Holiday Spectacular event this weekend, they can also stop by the high school to find gifts and support youth organizations.
The Adair-Casey/Guthrie Center High School Science Club is hosting their first ever holiday craft and vendor fair tomorrow from 9 a.m.-3 p.m. The booth registration fees will go towards the club, who will be competing at many science fairs across the state, and even the country. Club President Hailey Kintz and Alyssa Byars attended the Intel International Science and Engineering Fair in Arizona last spring, and Kintz will be competing at another fair in Seattle, Washington this February. She plans on pursuing a science-related career, and she's grateful for how these competitions have put her love of science to action, "Science fair has given me a new side to science. Meeting new people and learning new things is something that I'm really excited to be doing again this year, having new experiences and life changing things like the Intel International Science Fair are just unforgettable things that I could never, money can't buy things like that."
Kintz hopes the club's first vendor fair will be a success for years to come, and she urges the public to come support local students. The Leos Club will be hosting a bounce house for kids, and the senior class will also hold a lunch fundraiser from 11 a.m.- 2 p.m.