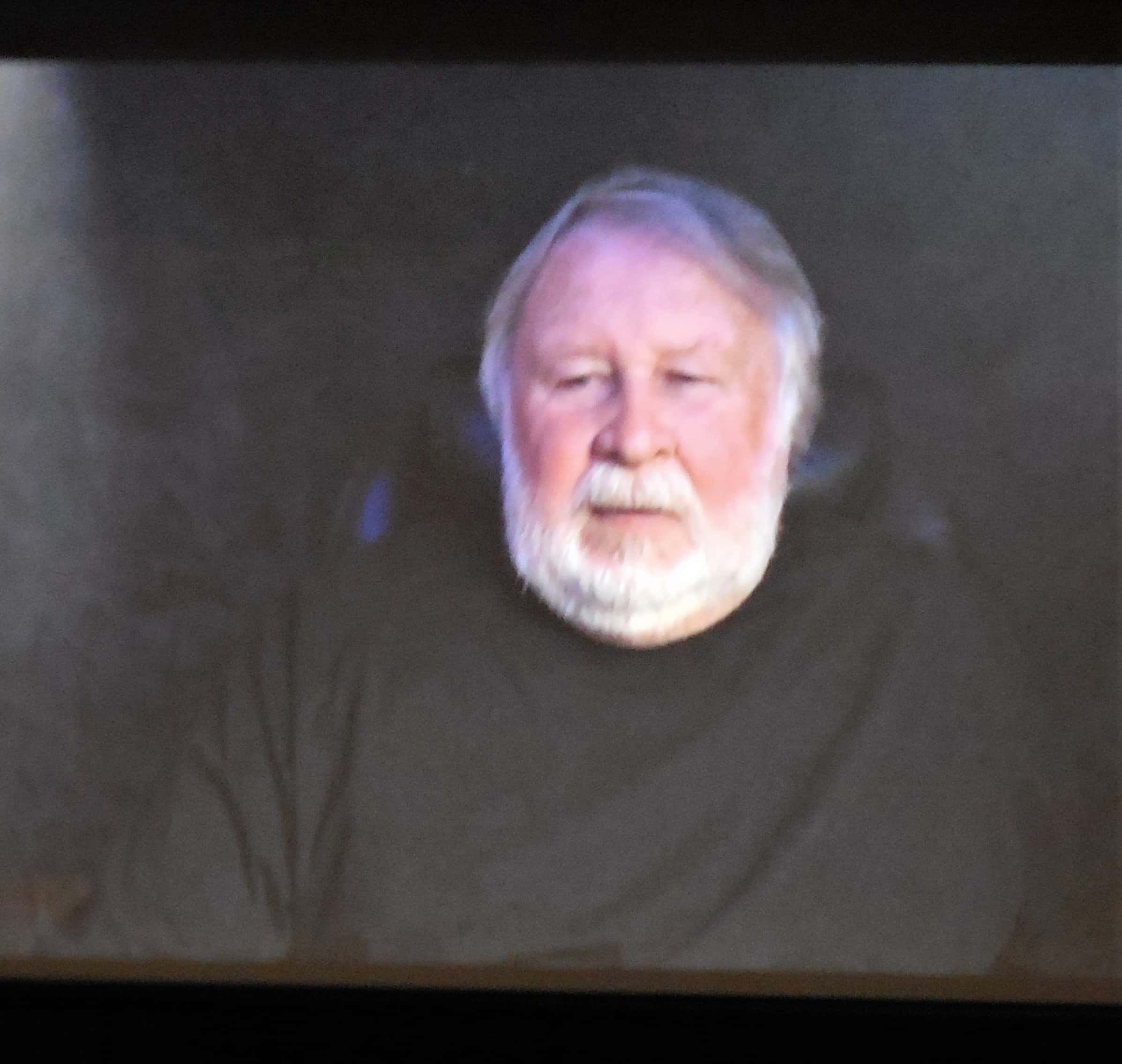 Jim Hamlyn talking with Paton-Churdan students via video conference
Paton-Churdan High School students learned about the Vietnam War from an Iowan who served during that time period.
Jim Hamlyn was drafted by the U.S. Army and served from 1966-67 in the war. He was a Waterloo West High School graduate, and he wanted to remember his classmates who served with him and were killed in the war. So for his 50 year high school reunion, he made a video with footage he shot with his 8mm camera of the war. The video was eventually turned into a documentary that has been aired over 100 public television stations nationally. 
The documentary, "A Bad Deal" was shown Thursday morning in the school's auditorium. Hamlyn talked about an assignment where he provided suppression fire for a minesweeping team that was ambushed. For that act, Hamlyn was awarded the Bronze Star. He also shared what the conditions were like in Vietnam, different missions that happened and how he feels there still isn't a clear reason as to why the U.S. got involved in the war. The students then got to ask questions to Hamlyn, while speaking through a video chat. Hamlyn said the war still has an emotional effect of those who went through it.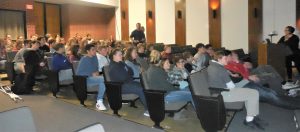 "Then there's several that are still killing themselves today through suicides and there are several that are just dying as a result of the Agent Orange exposure that they have. It's pretty tough really."
Student Autumn Consier described her reaction following the program.
"It's just really hard to think about, like all these people went through those horrible things. And just to come back home and then have people abuse them, it's just really heartbreaking. It's just a lot to think about, like how the times have changed and how back then they weren't thankful for everything that they did."
Student Megan Palmer's great uncle served in the war, and she said it's hard for even him to talk about his experiences.
"He really does not like to talk about it a lot. There wasn't really a goal for them to go over there. It's hard to hear them talk about it. It was interesting to see what they were really doing there."
Principal Annie Smith hoped the students gained more knowledge about the Vietnam War and that they will have better appreciation the next time they see a Vietnam veteran.