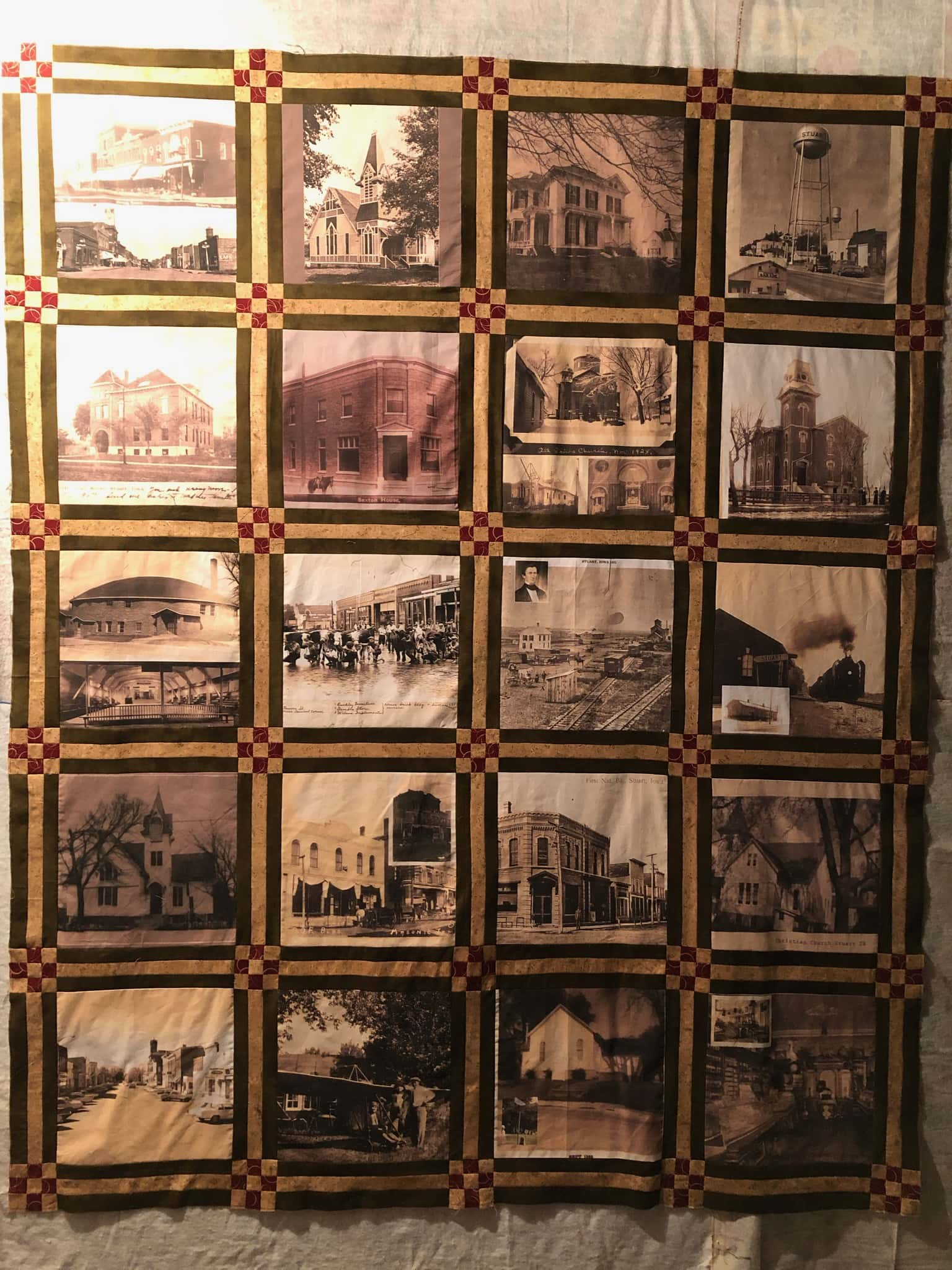 As plans are underway for Stuart's Sesquicentennial next June, one local group decided to put their talents to use in celebrating the City's history, while raising funds for a local cause.
The Stuart Quilting Divas are in the process of finishing a quilt that features several photos of several City landmarks, both gone and still in existence. The group received the photos from local historian Bob Cook, and with the help of an area resident they scanned the photos and applied them to fabric. There's a few steps left in this project, and then the Divas plan to give the quilt to the Sesquicentennial planning committee to organize and market a raffle for it leading up to the festival happening June 19-21. The group anticipates donating the proceeds to a local organization as they've done with previous raffles, such as the Stuart Depot and the Stuart Public Library.
Sharon Jirak is one of the Divas and she shares how her and Library Director Lisa Sherman have enjoyed the group, "Lisa and I both learned how to quilt on YouTube, but it's really nice to come in here and have somebody help us, especially the older members or even the young members, they're quick to catch on. Sometimes we have somebody come in and do a trunk show, which means they show us all their quilts and products, and then other times we just come and chew on the fat for awhile and go home, but we always seem to have a show and tell."
The Quilting Divas meet on the third Monday of every month at 6:30 p.m. at the Stuart Library, and cost is $2 per meeting for members.